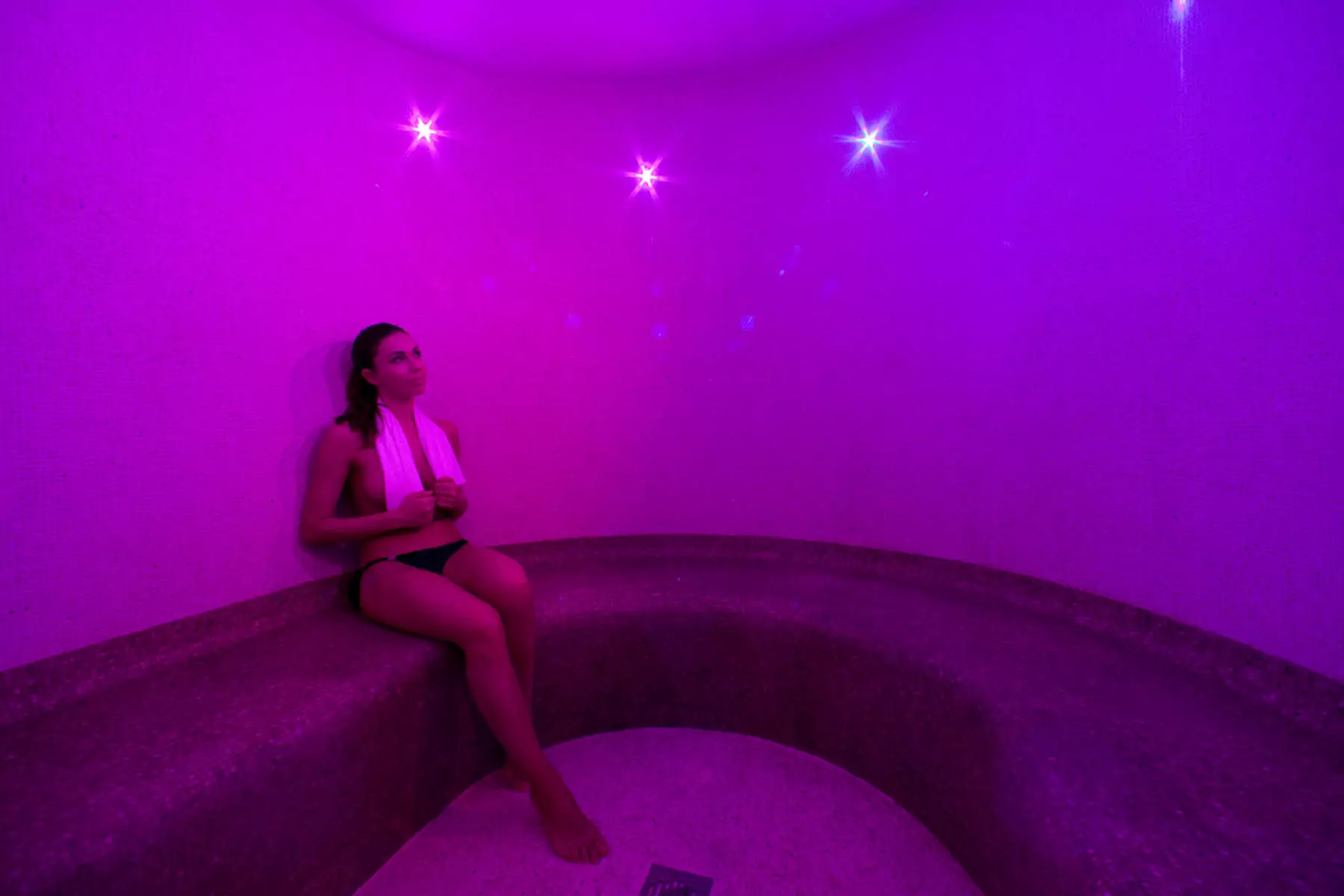 Hammam: emotional ritual of the senses
Emotional Ritual of the Senses… 100 minutes of true pleasure
Upon entering, he strips us of everything: watches and cell phones, clothes and thoughts!
Immersed in an atmosphere of absolute relaxation, you surrender yourself to listening to your body, to reconciliation with yourself and your partner, in an enveloping atmosphere of water and steam, essences and fragrances; and with the effect of the chromo-therapy lights you will melt away the last resistances of your labors in the quiet dimension of a timeless time.
If what you absolutely need is all that, the Hammam ritual at Hotel Savoia Thermæ & Spa is just the thing for you…
A unique sensation in 4 moments: the thermal steam bath, to warm the body and open the pores; during this time the body begins to relax, and the mind slows down the frenzy of thoughts.
Far from the hustle and bustle, you will find a place where space and time speak the ancient language of a millennia-old civilization…
This is followed in the room dedicated to the couple by savonage, soaping with black soap and body scrub with a rough glove (kessa); this phase of exfoliation of the epidermis is intended to rid the skin of impurities, oxygenate it and at the same time strengthen its defenses thanks to the antioxidant action of black soap with Argan oil.
After a short shower, an invigorating massage with pure Argan oil and balancing essences follows: the still-warm body receives intense massage manuals; the intense fragrance of the essential oil contributes to deep relaxation.
You can still relax with our herbal teas.
Treatment (100 min.)
per couple
price='€ 210.00