Thermal Baths
An oasis of relaxations where the focus is in natural wellbeing
Your 4-star Spa Hotel in the heart of Abano Terme.
With its thermal swimming pools, wellness pathways, steam bath, sauna and extensive relaxation areas, every stay at the Hotel Savoia Thermæ & Spa is transformed into a rejuvenating experience that's all about natural wellbeing.
It is the ideal location if you want to savour a delightful atmosphere and give yourself the gift of moments of pure, carefree relaxation.
December and winter holidays at the spa
Events and warm atmosphere for the holidays!
From the of Immaculate Conception to Epiphany: discover our program!
DISCOVER THE HOLIDAY PROGRAM
August and "Ferragosto" 2023 at the spa
Experience the summer with us!
Discover the events of the week of August and more…
CHECK OUT THE PROGRAM
The treatments and services available at our Thermal Baths & Spa
Spa – Oasis of Relaxation
The Spa is located in the area set aside for the thermal swimming pools, and includes a sauna, Turkish bath, sensory showers and sensory tunnel with Kneipp circuit
Private Spa: available to couples who would like to celebrate an event or anniversary in a memorable way, or who simply want to experience the spa privately, on their own
Spa Pools Coach: exclusive rituals of real wellbeing for an unforgettable experience
DISCOVER THE SPA
OPEN FROM 10 AM TO 8 PM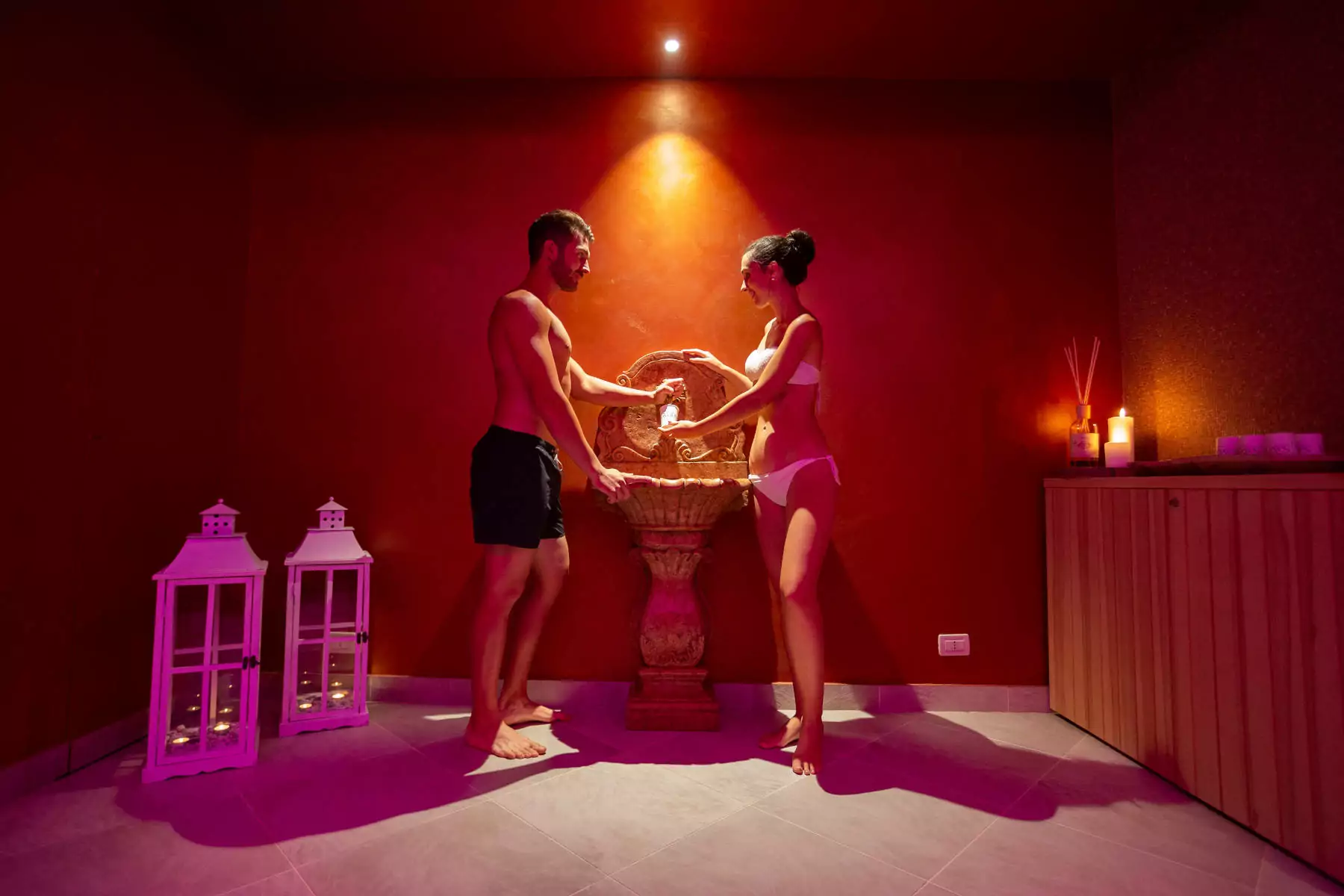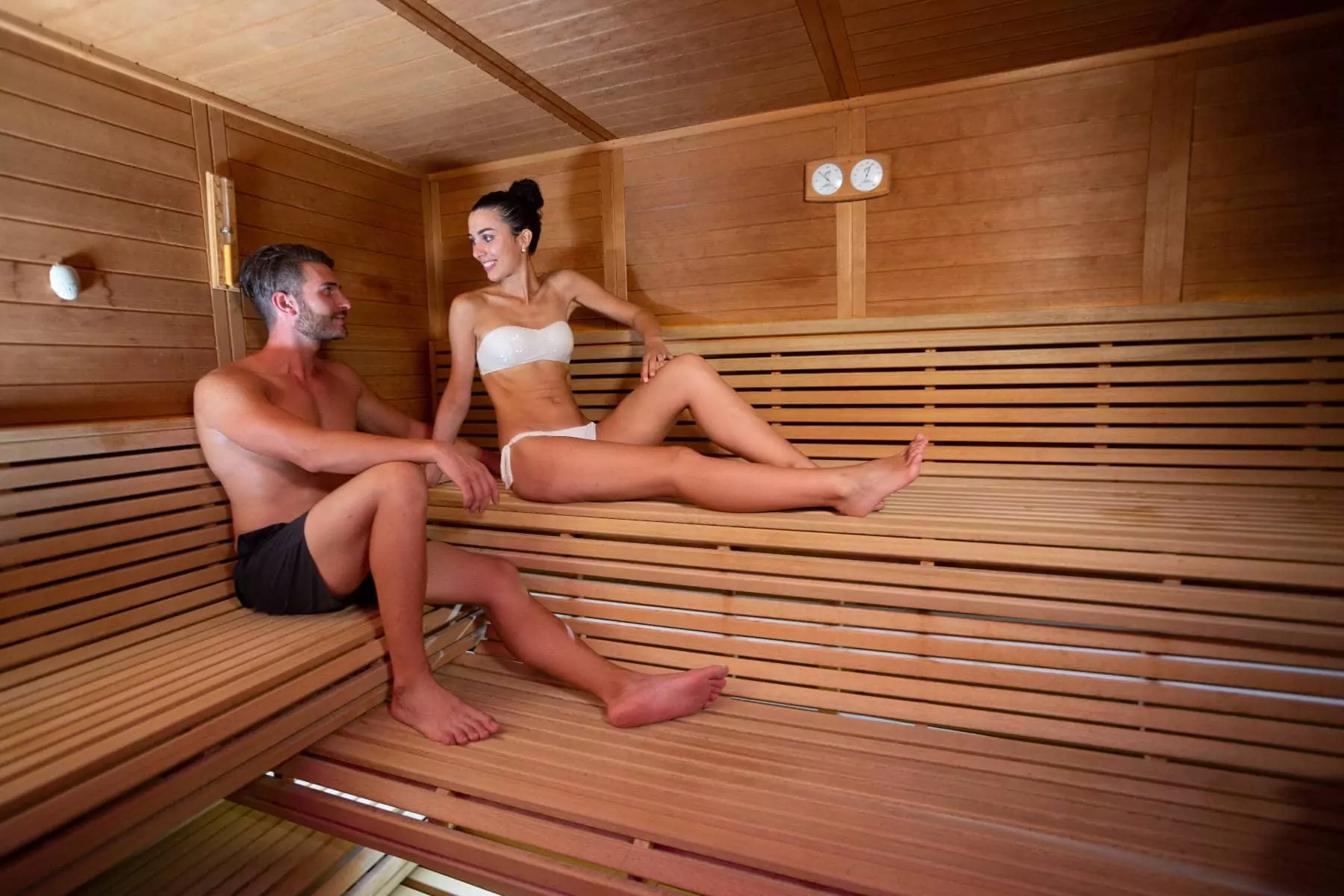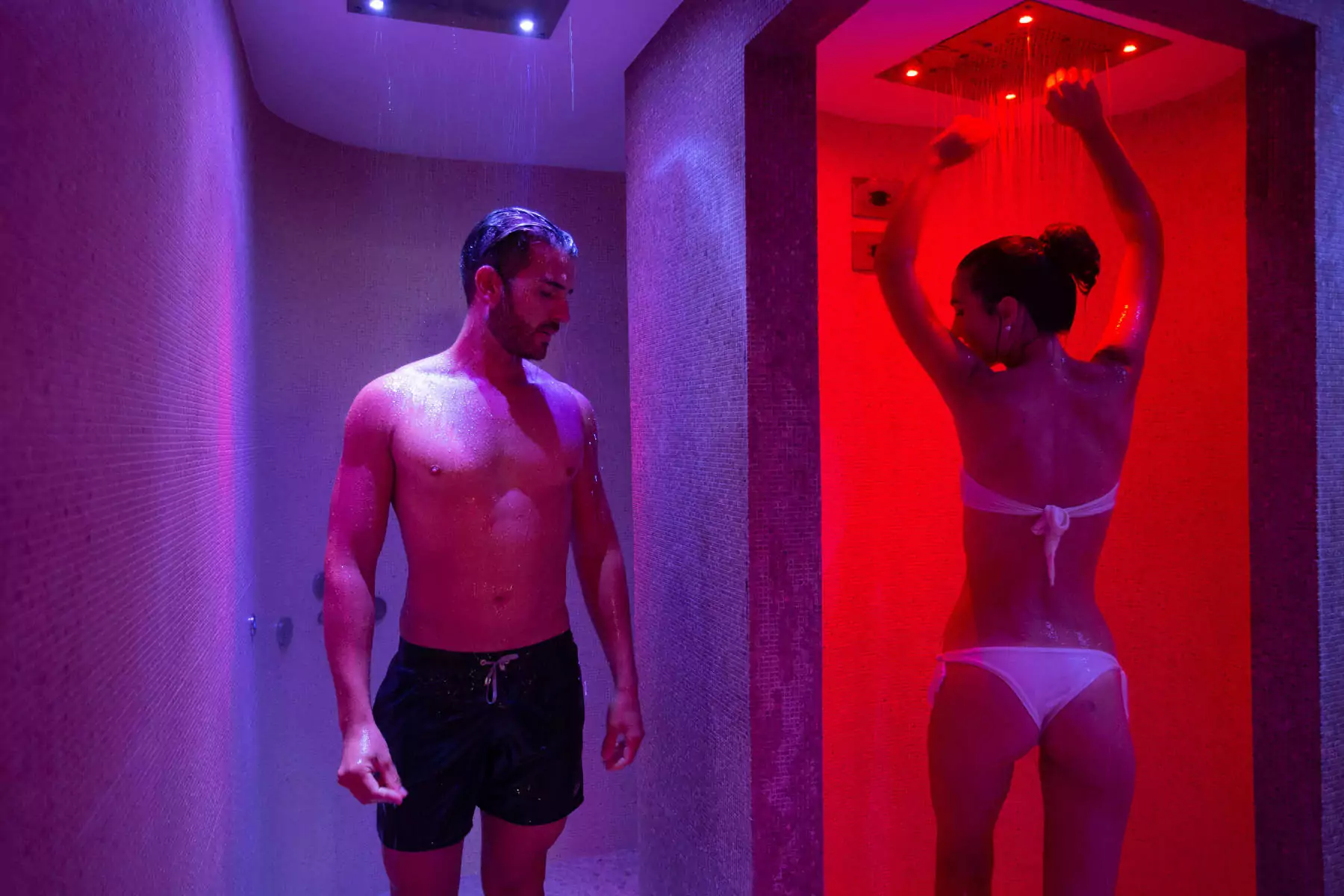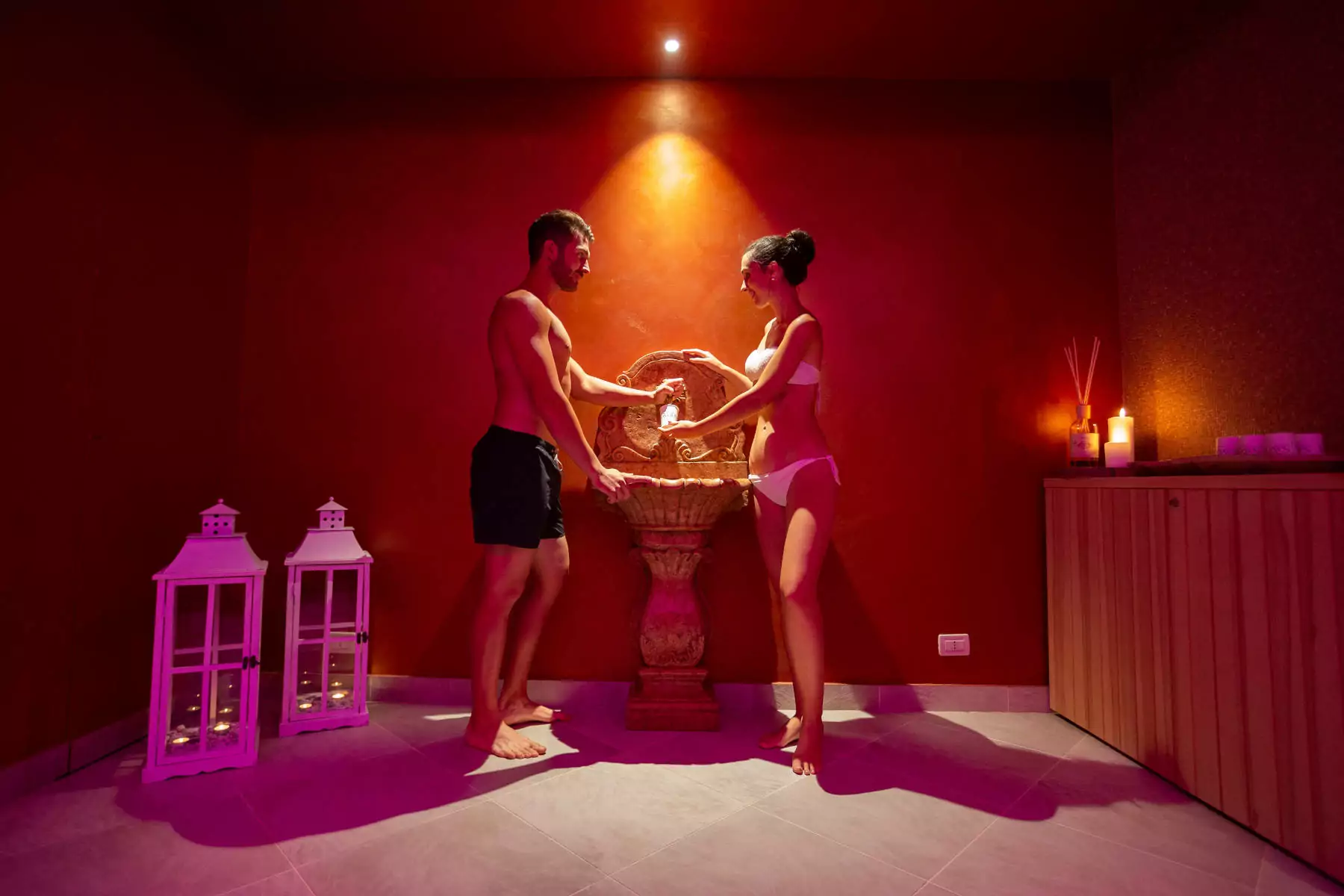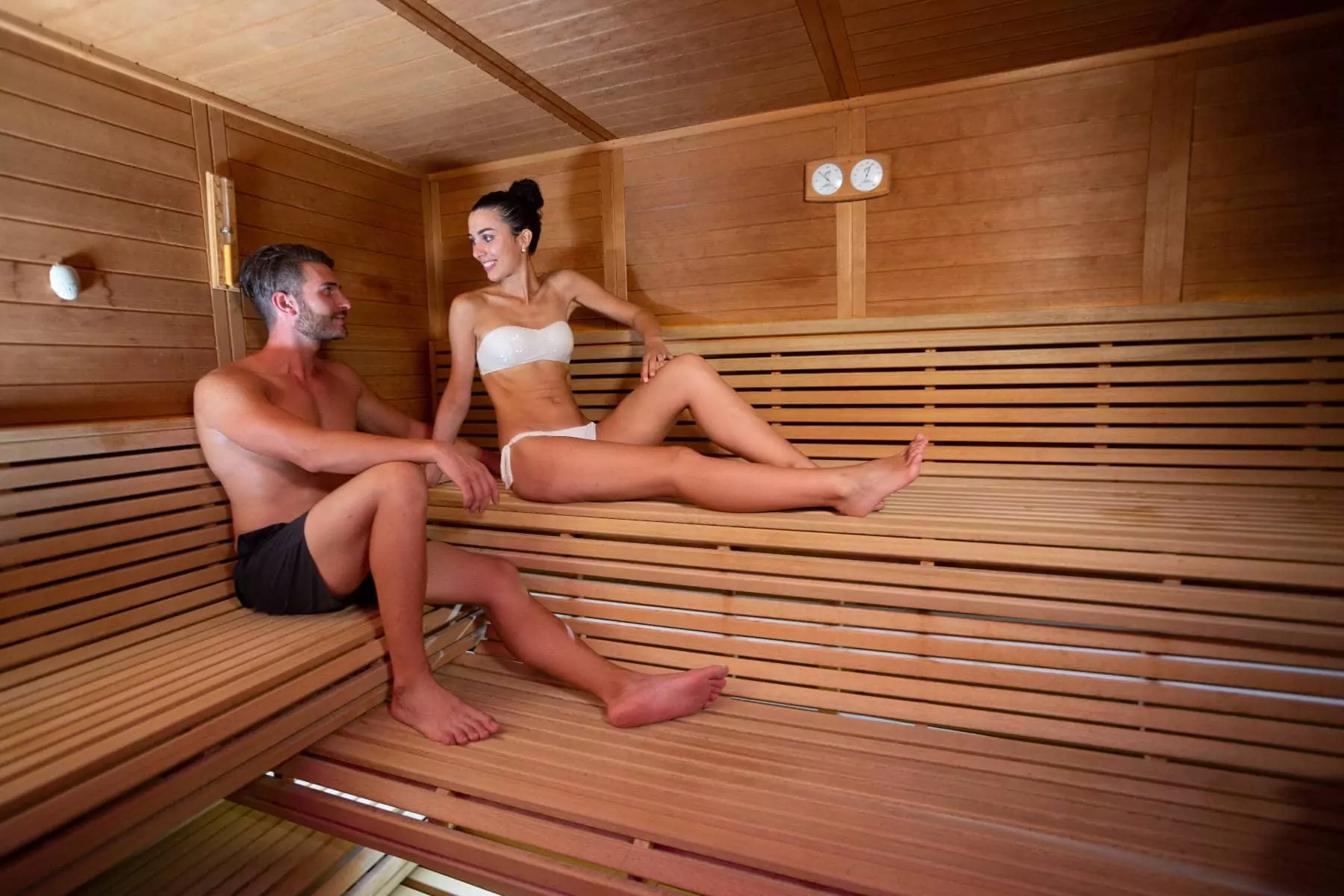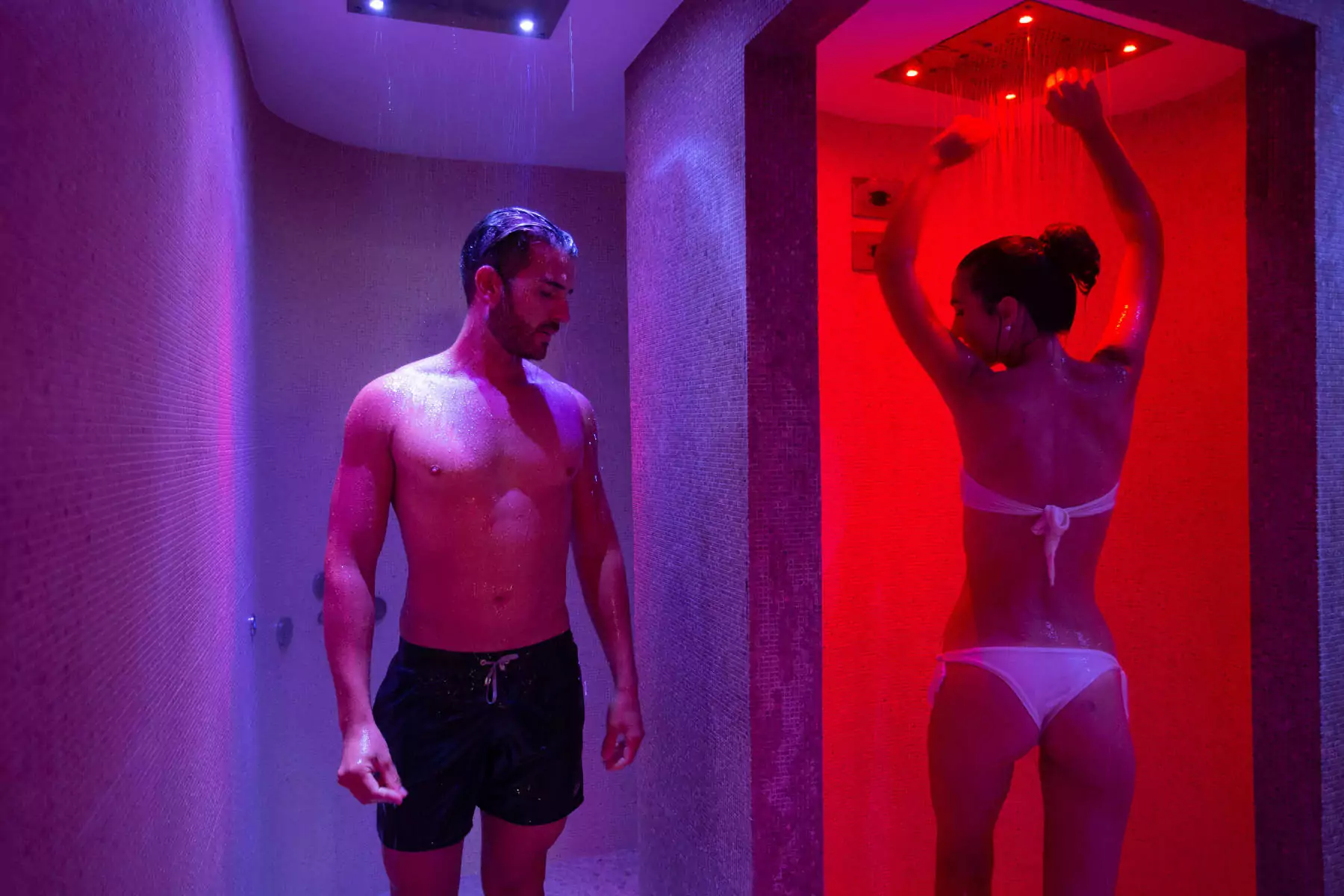 Our thermal swimming pools
Indoor swimming pool with thermal water rich in salt, bromine and iodine, at a temperature of 34-36°C
Outdoor swimming pool with thermal water rich in salt, bromine and iodine, at a temperature of 34-36°C, linked to the indoor pool
Outdoor swimming pool with thermal water at a temperature of27-29°C
Upper-body waterfalls, vertical and horizontal hydromassages and swimming pool games equipment, available for use throughout the year
Thermal parkland-garden in which to relax
DISCOVER THE SWIMMING POOLS
OPEN UNTIL 11 PM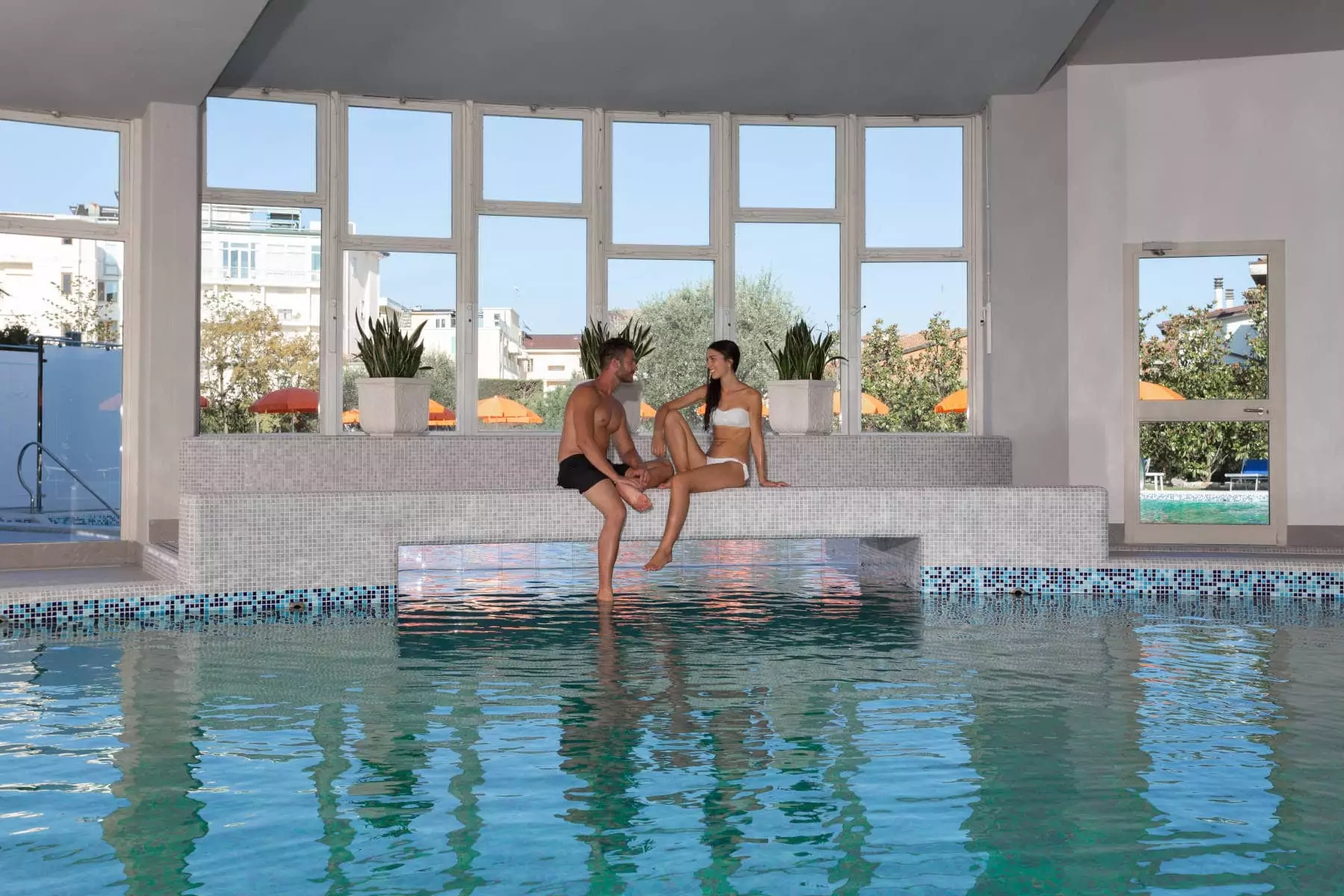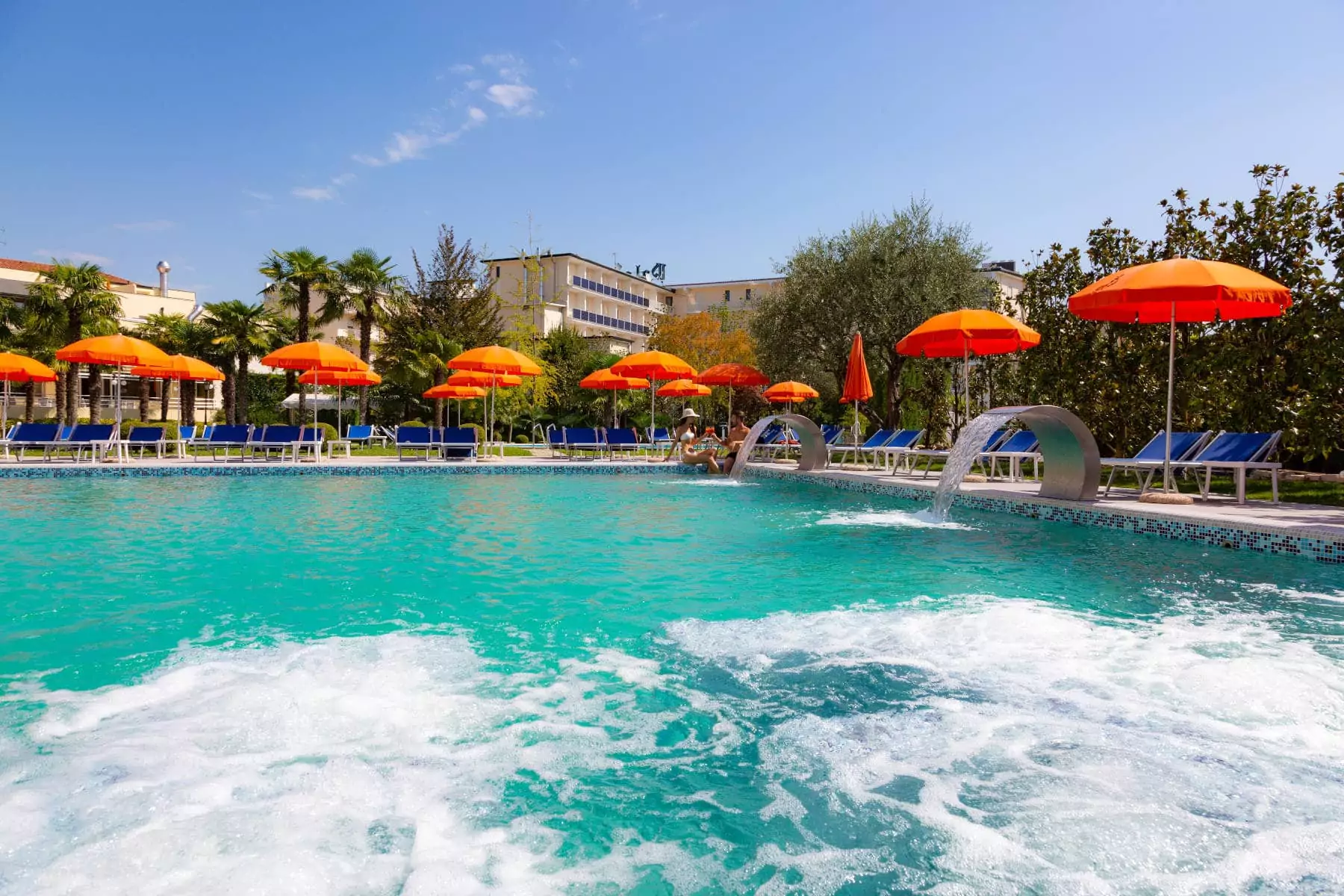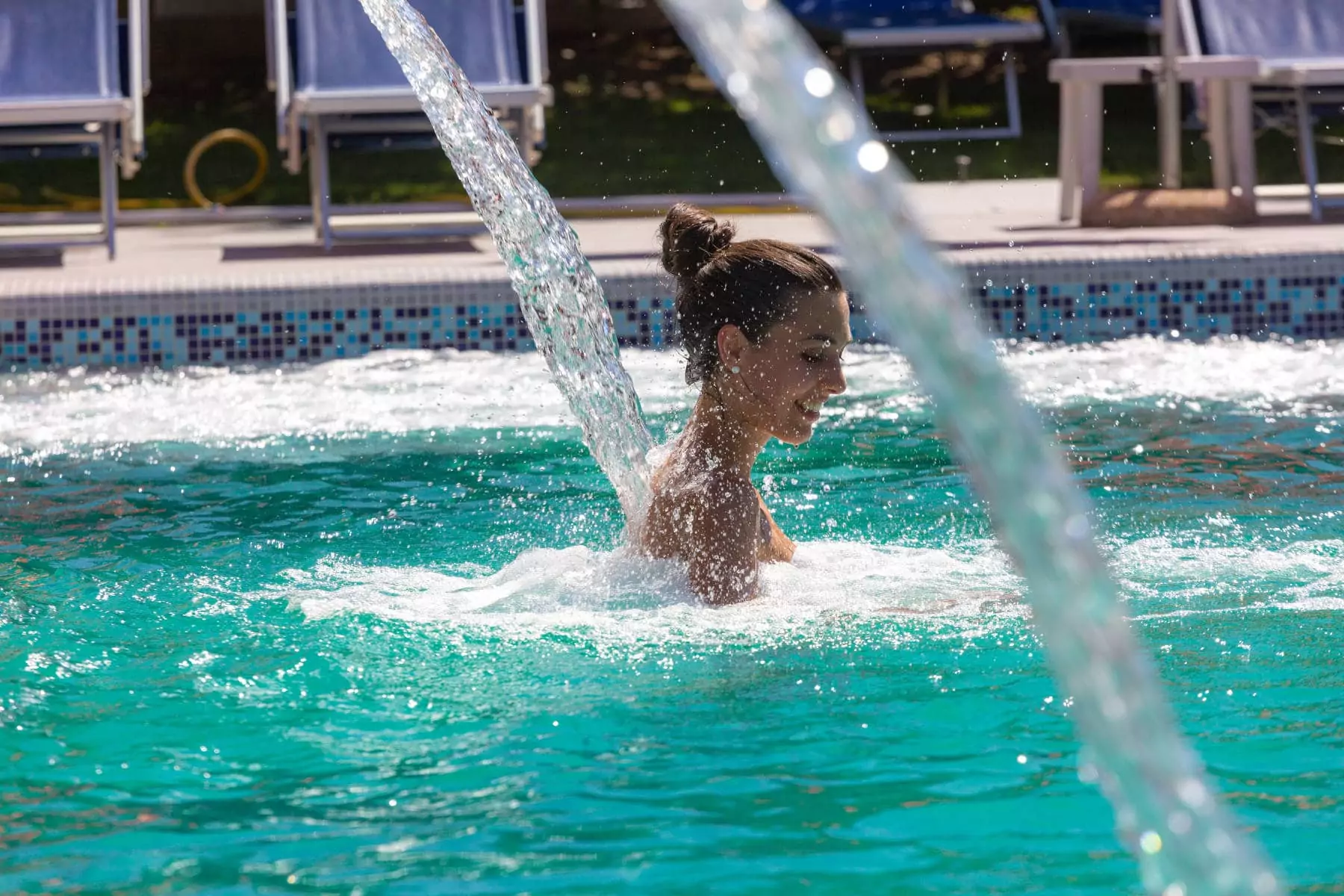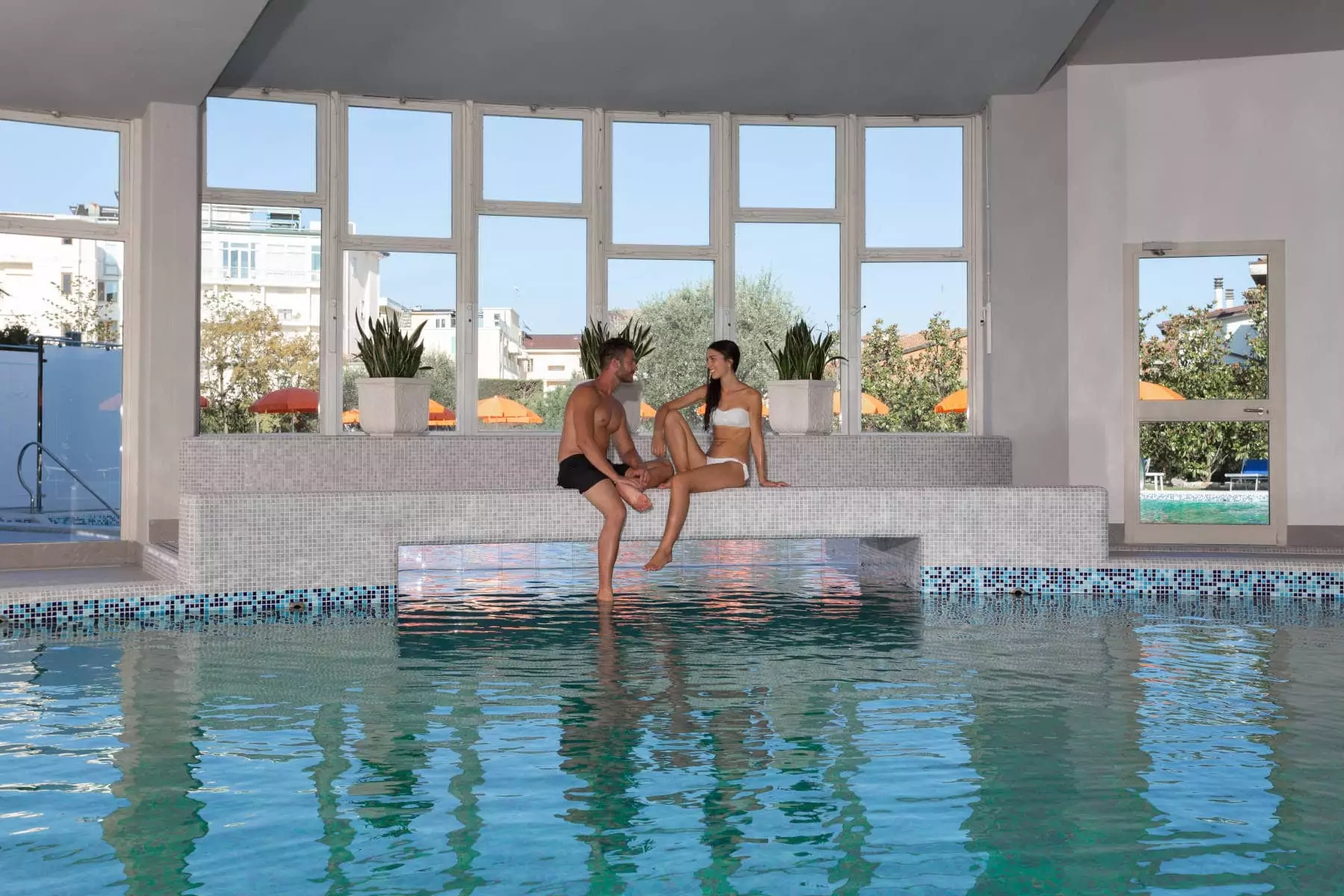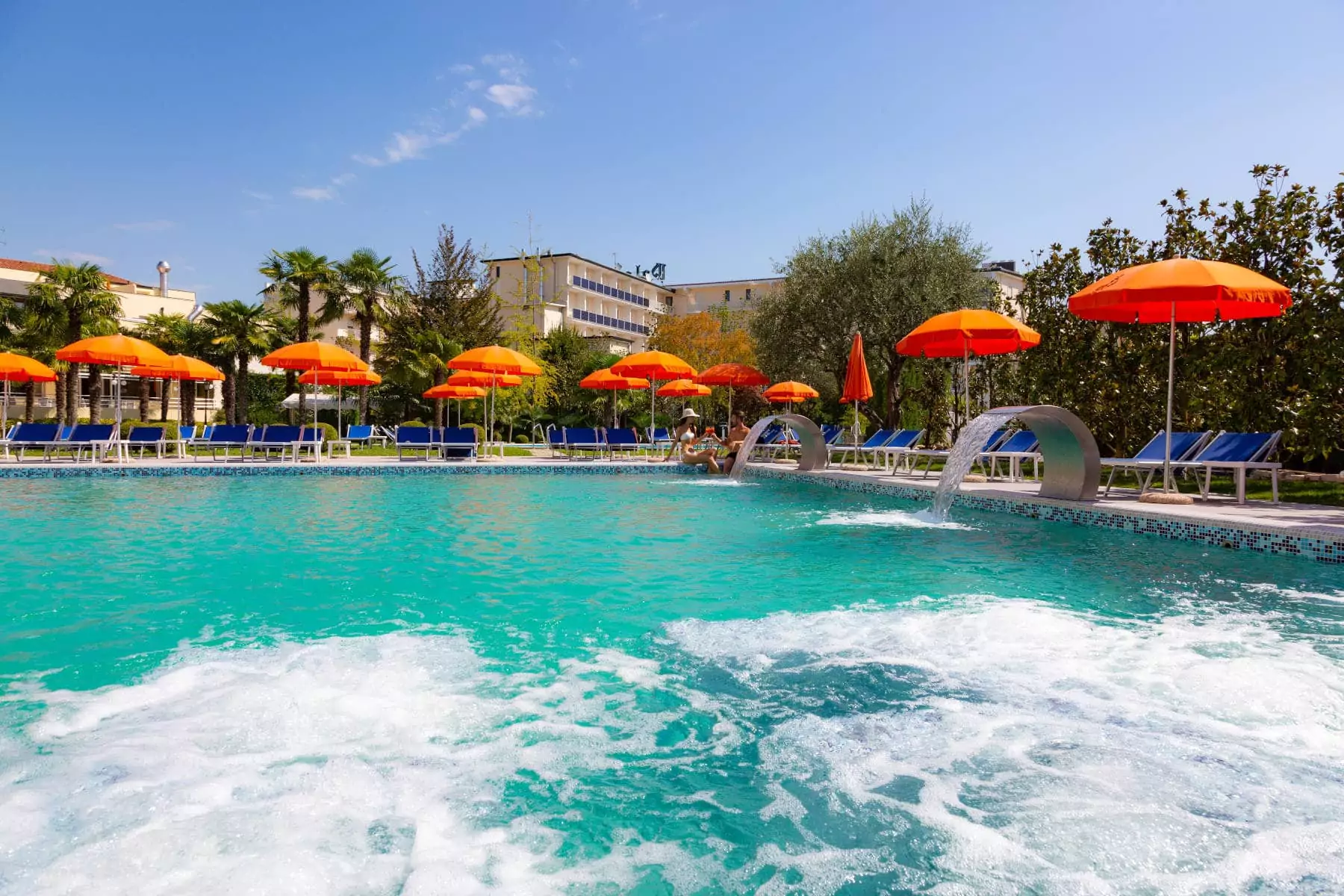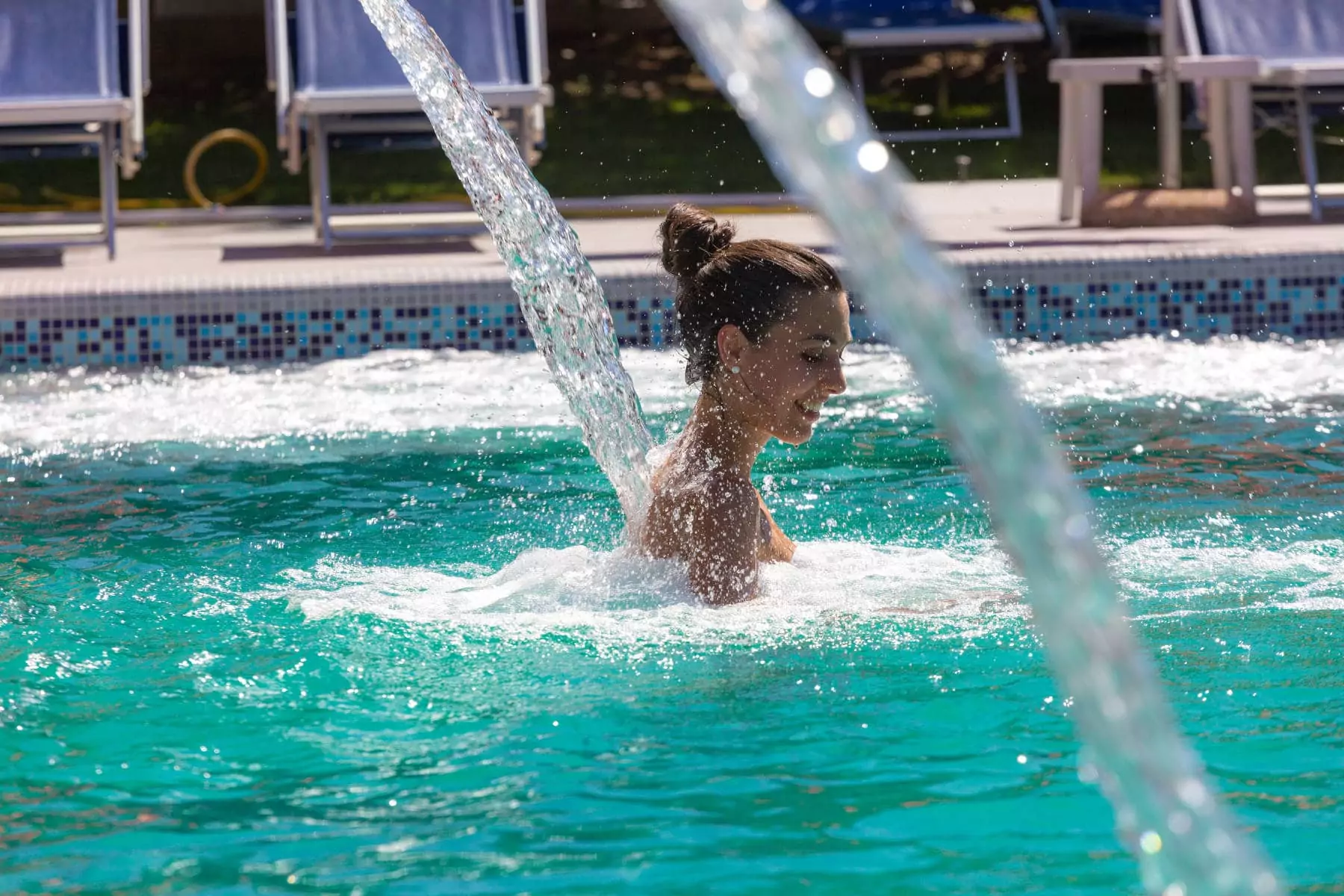 Thermal treatments and messages
Traditional thermal treatments
Exclusive wellness massages: exfoliating, de-stress, relaxing, shaping, drainage, candle massage, Ayurvedic, Californian and Hawaiian
Couples' wellness treatment
Products from numerous different cosmetics companies offering an extensive array of solutions.
Browse through our Spa menu!
DISCOVER OUR WELLNESS PACKAGES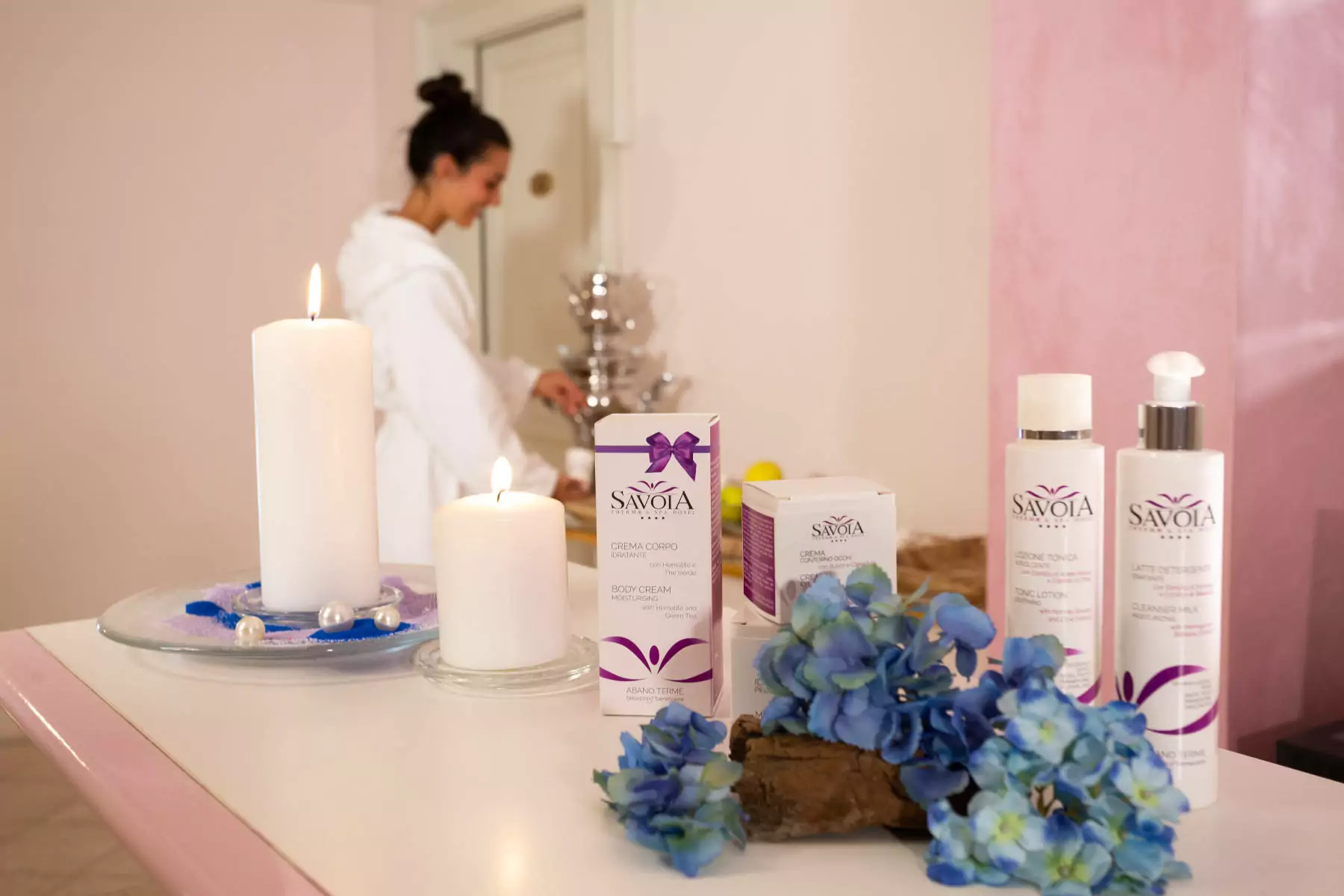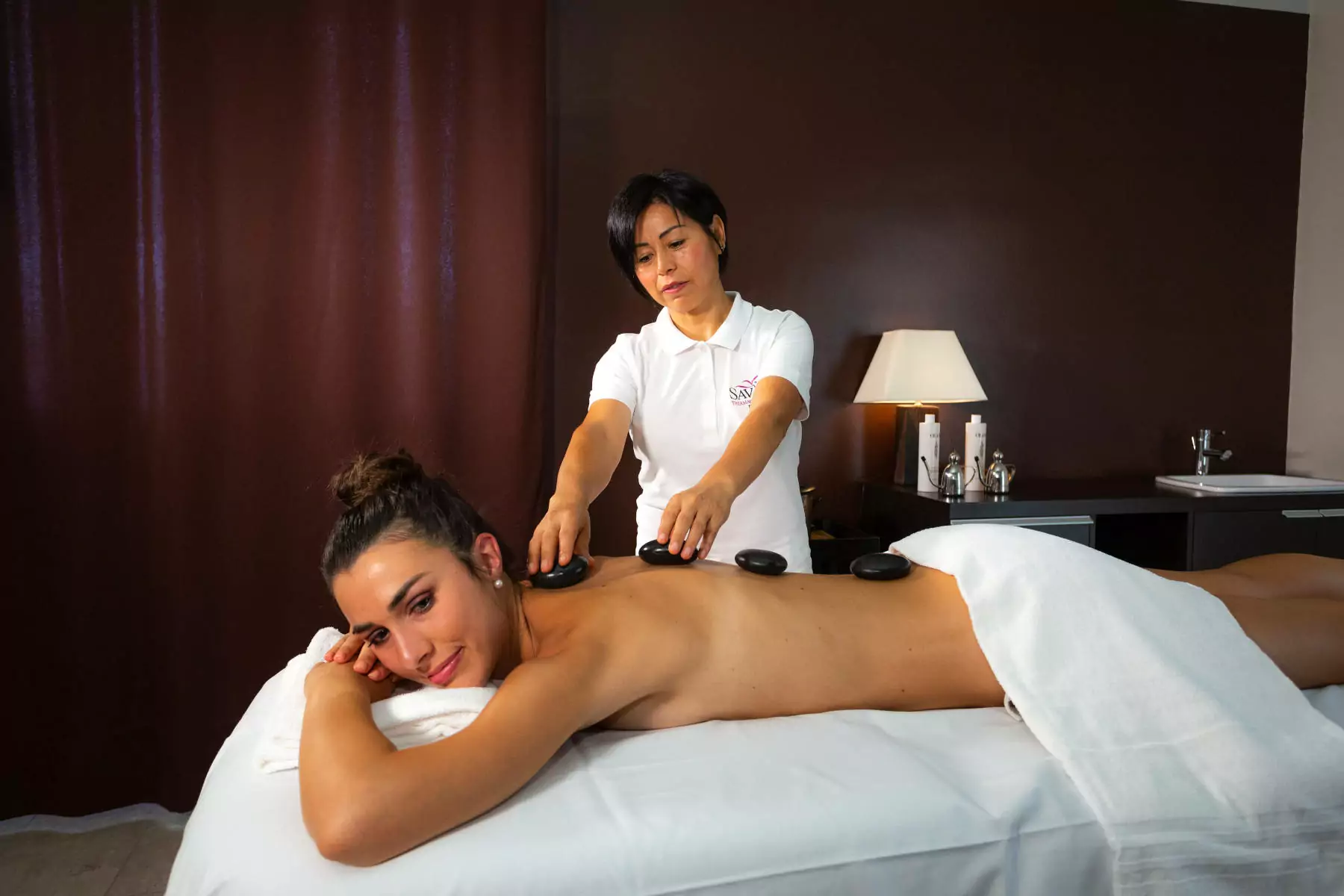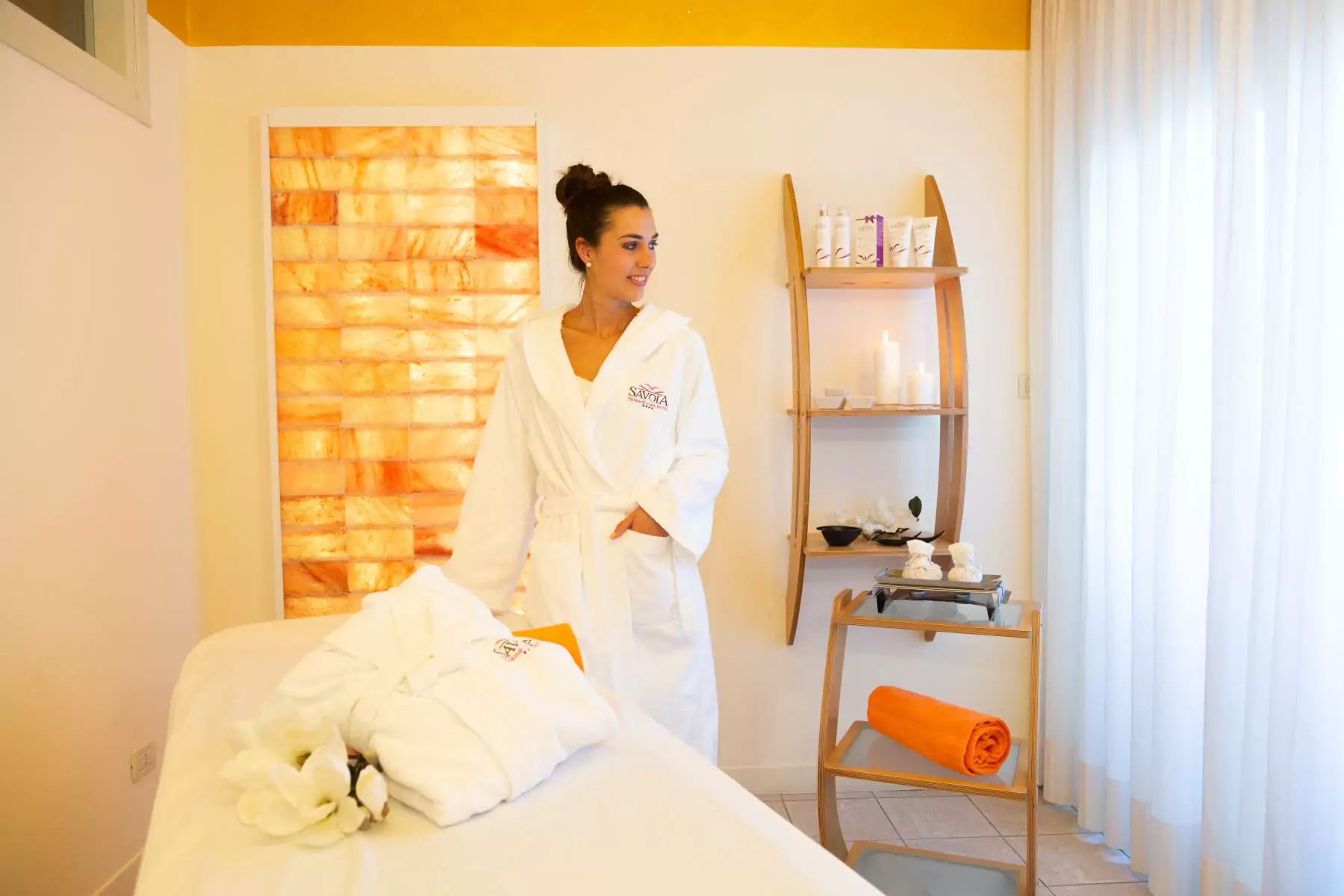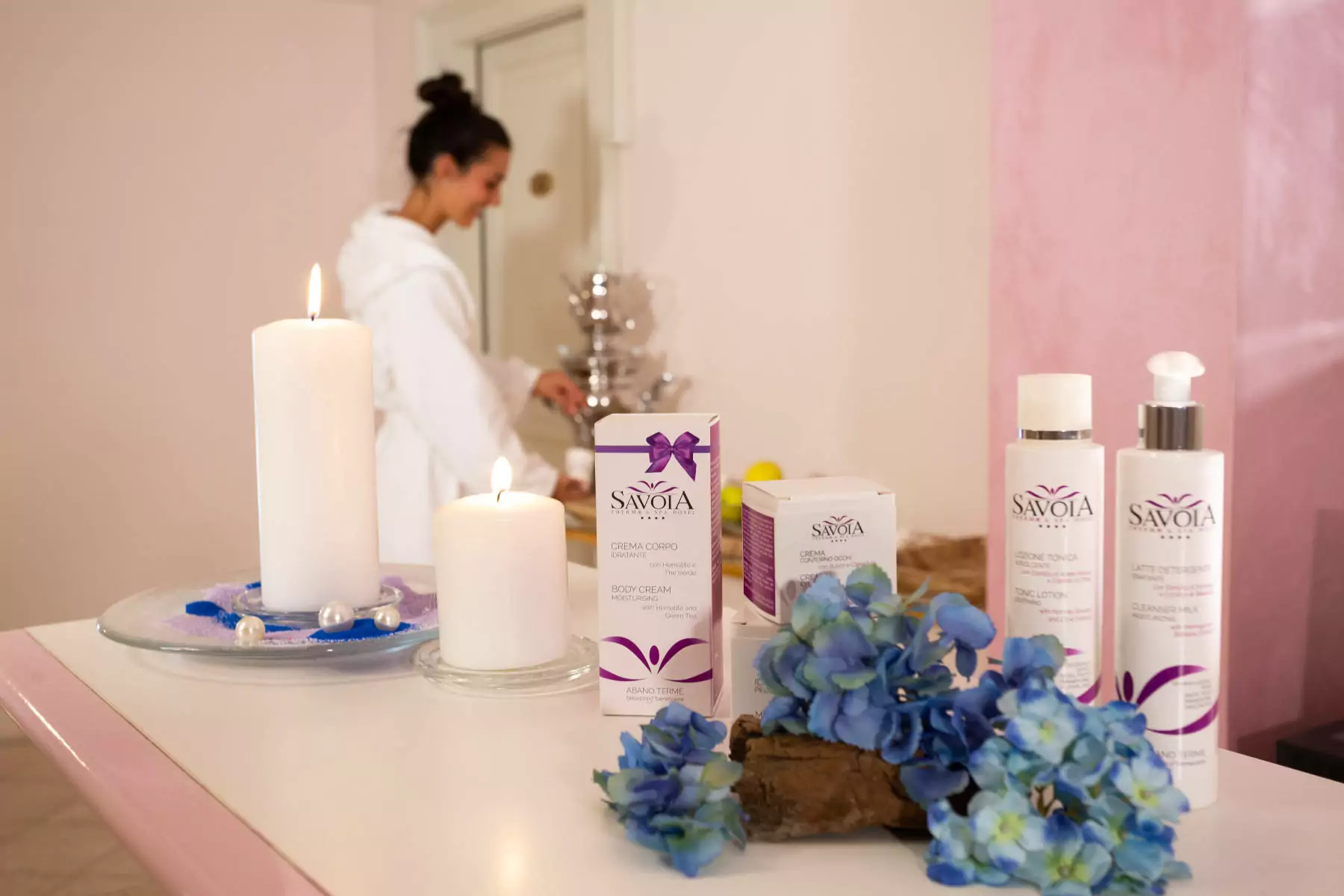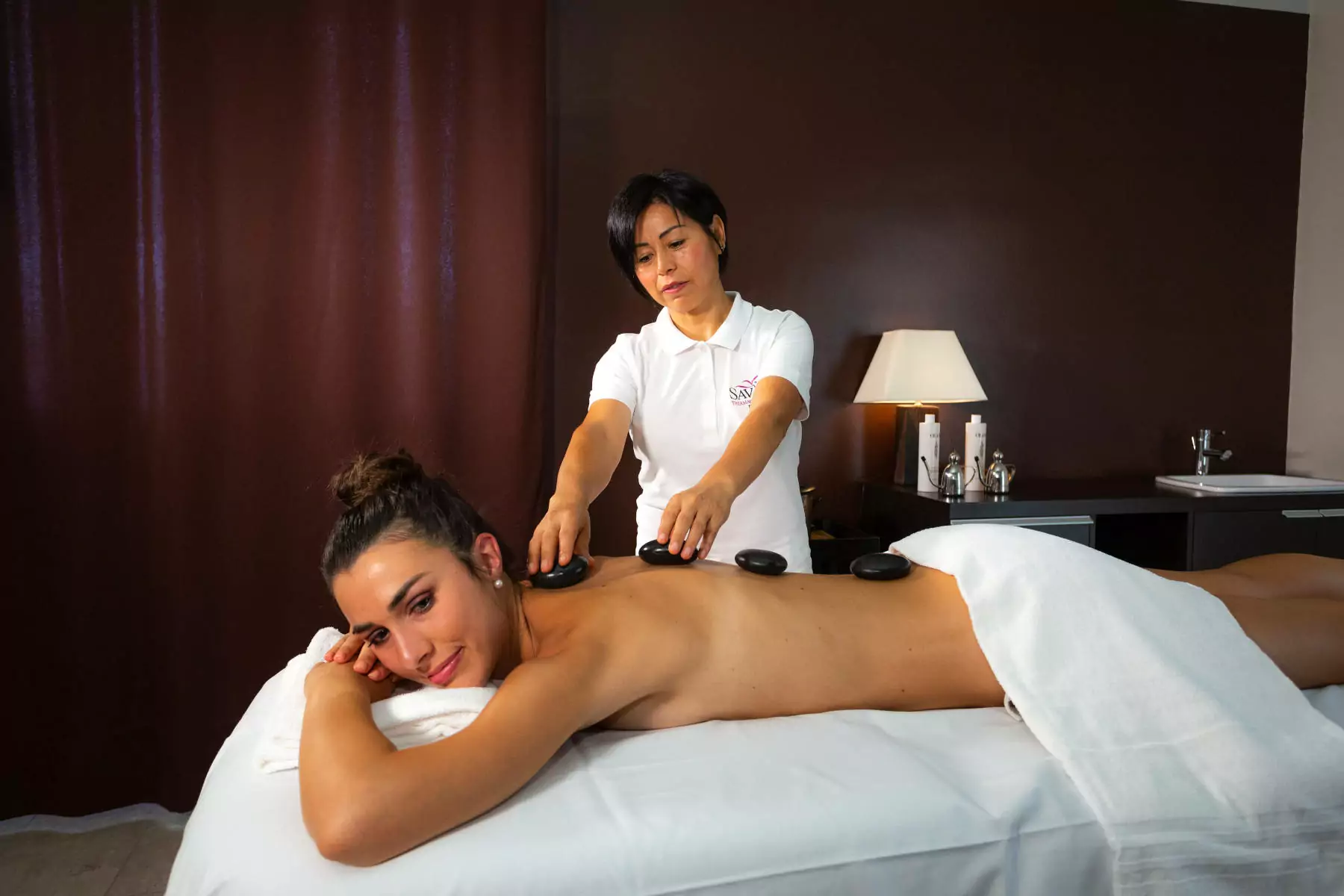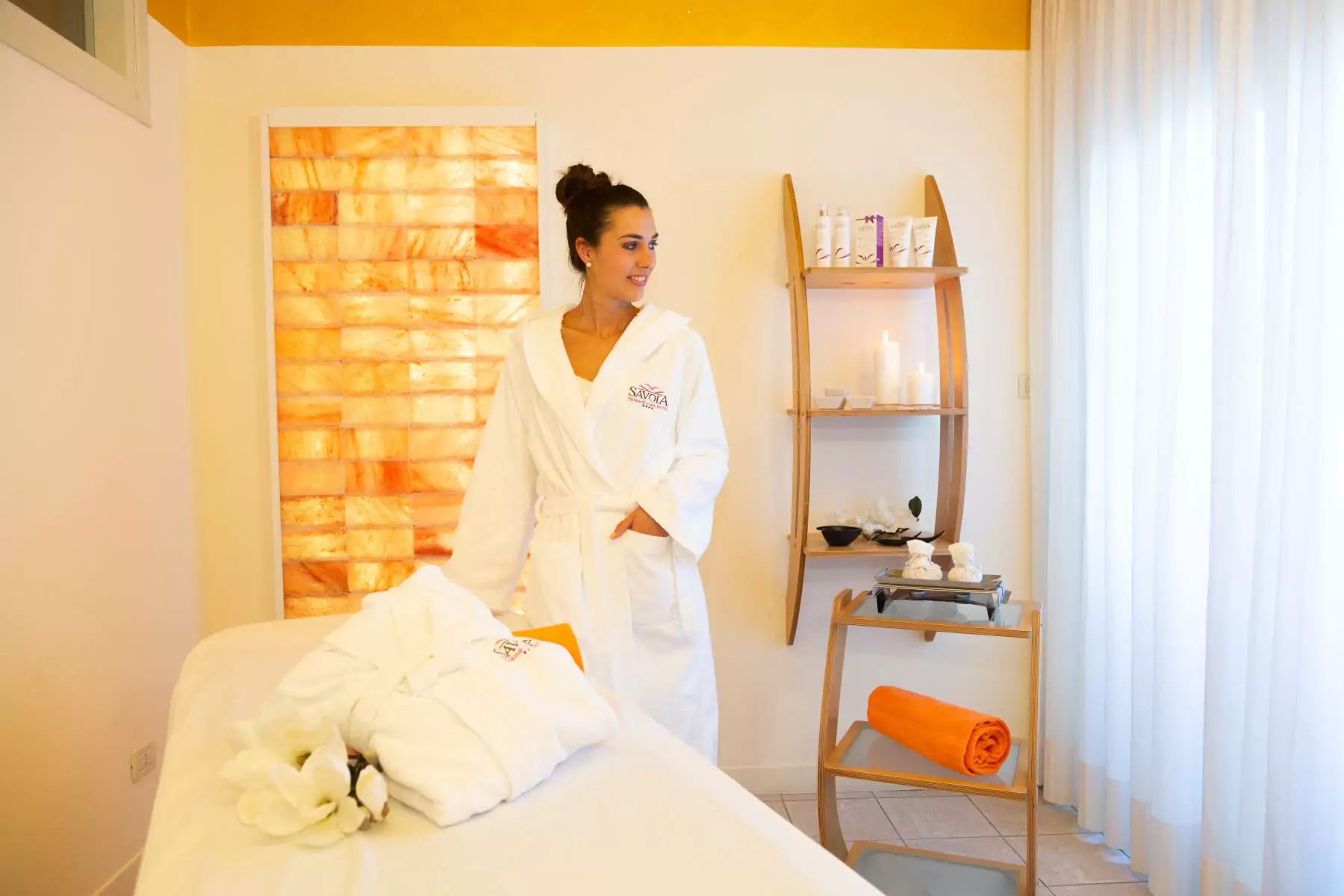 Precious rituals of intense wellbeing
Four exclusive wellness experiences to choose from, each of which is sure to enrich your stay.
They offer an opportunity to relieve your stresses and strains, free your mind and immerse yourself in an all-encompassing wellness package.
Our professionals have the knowledge and expertise to recommend the best experience to meet your needs, guiding you on the discovery of the rituals we offer.
FIND OUT MORE
OPEN FROM 8 AM TO 7 PM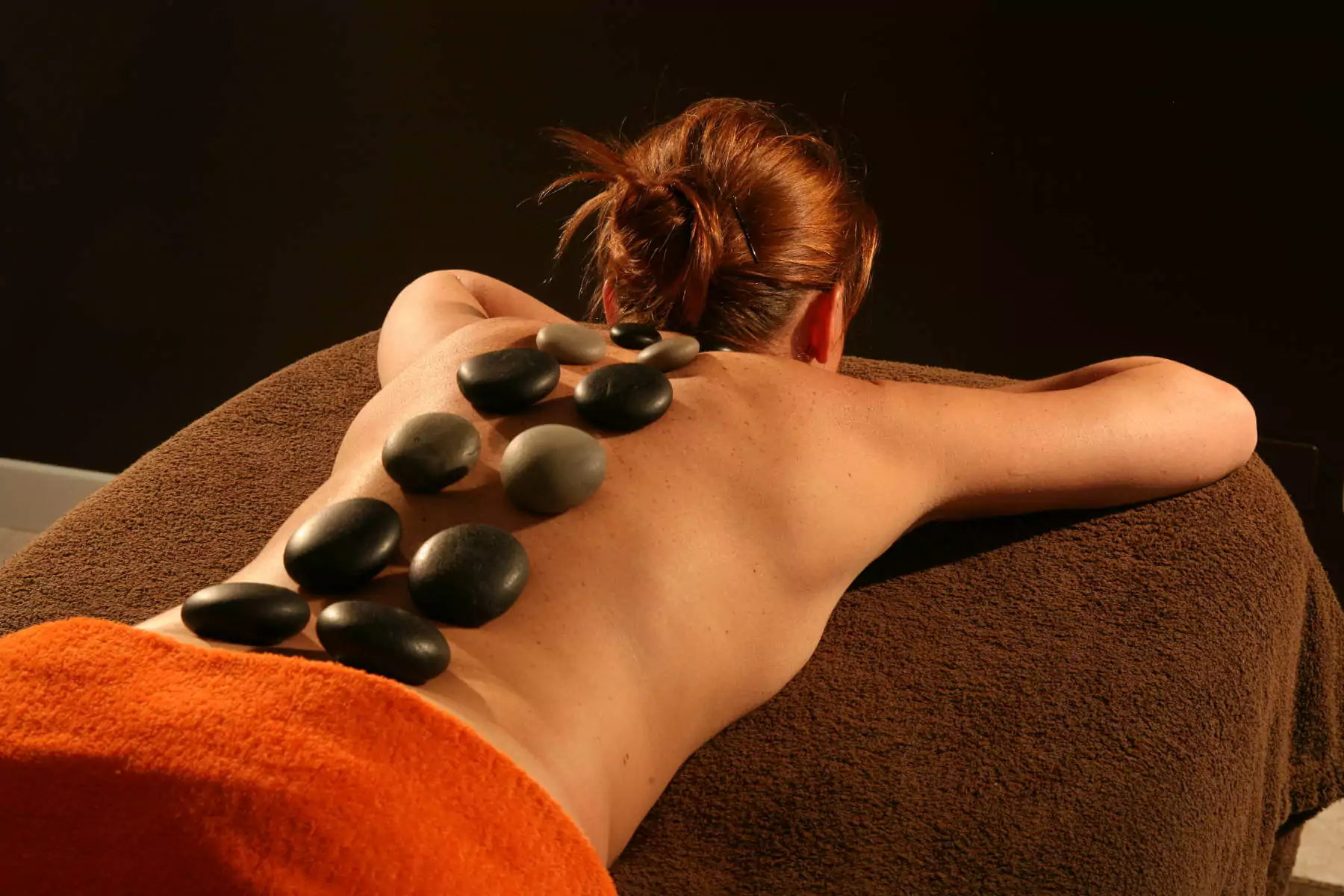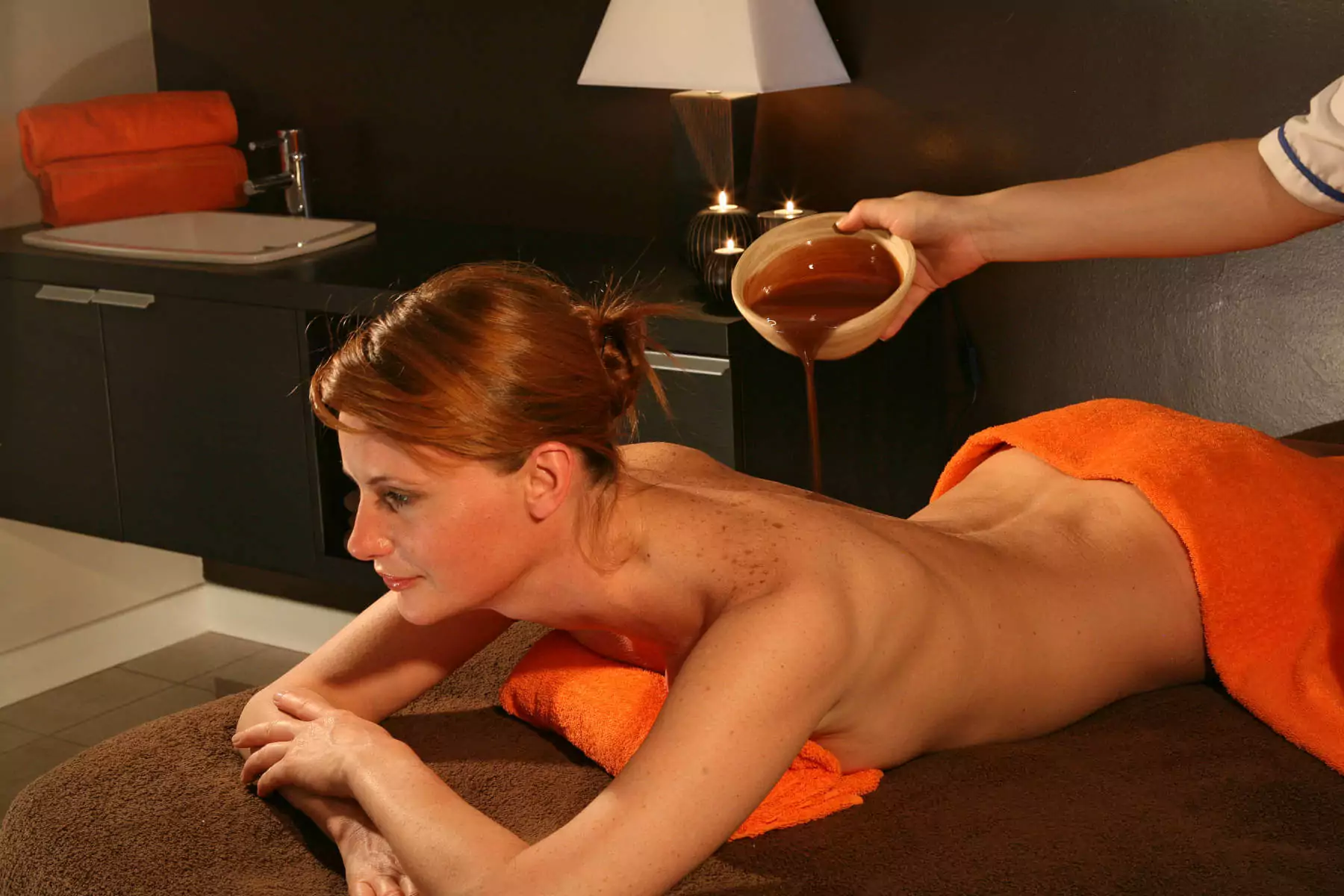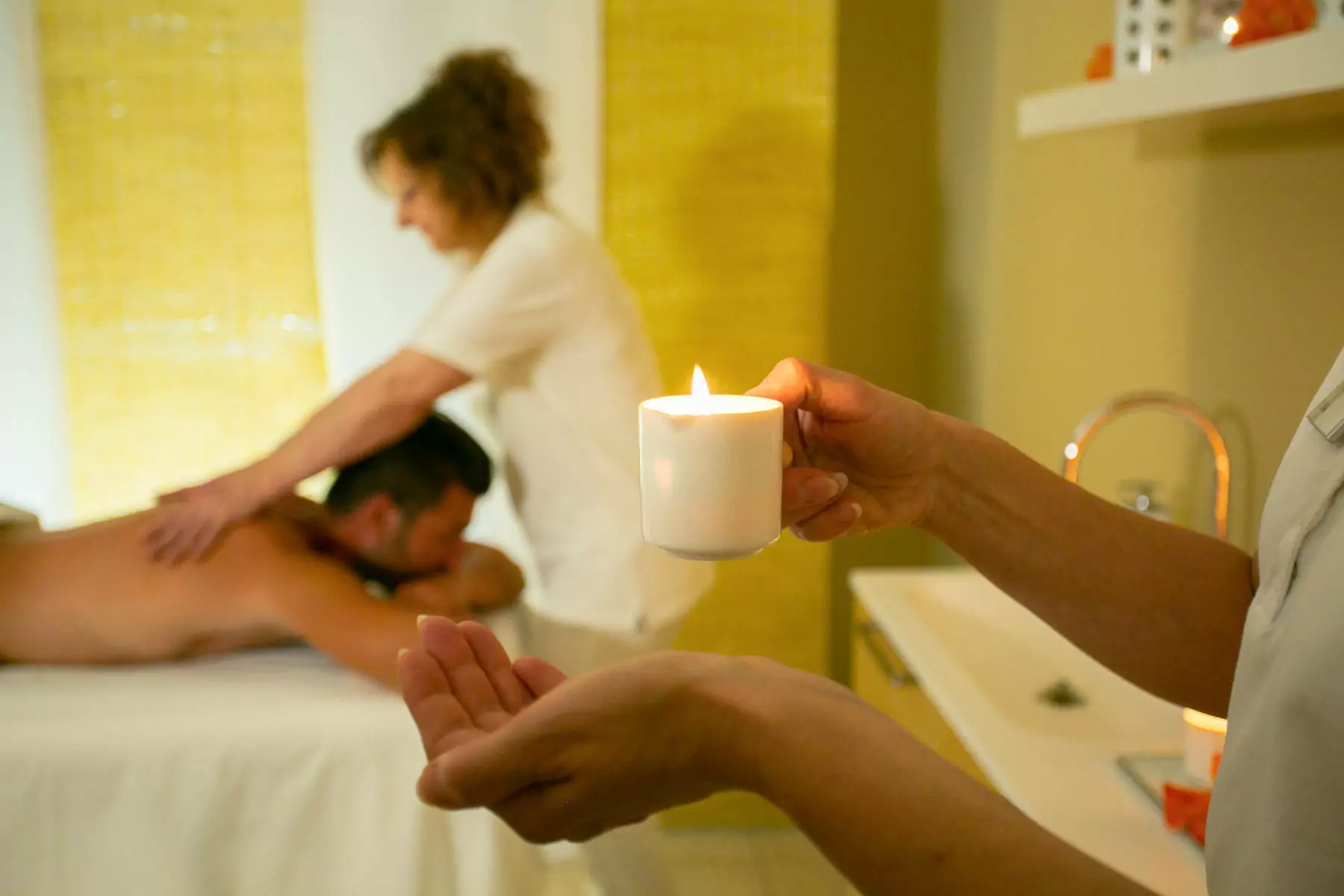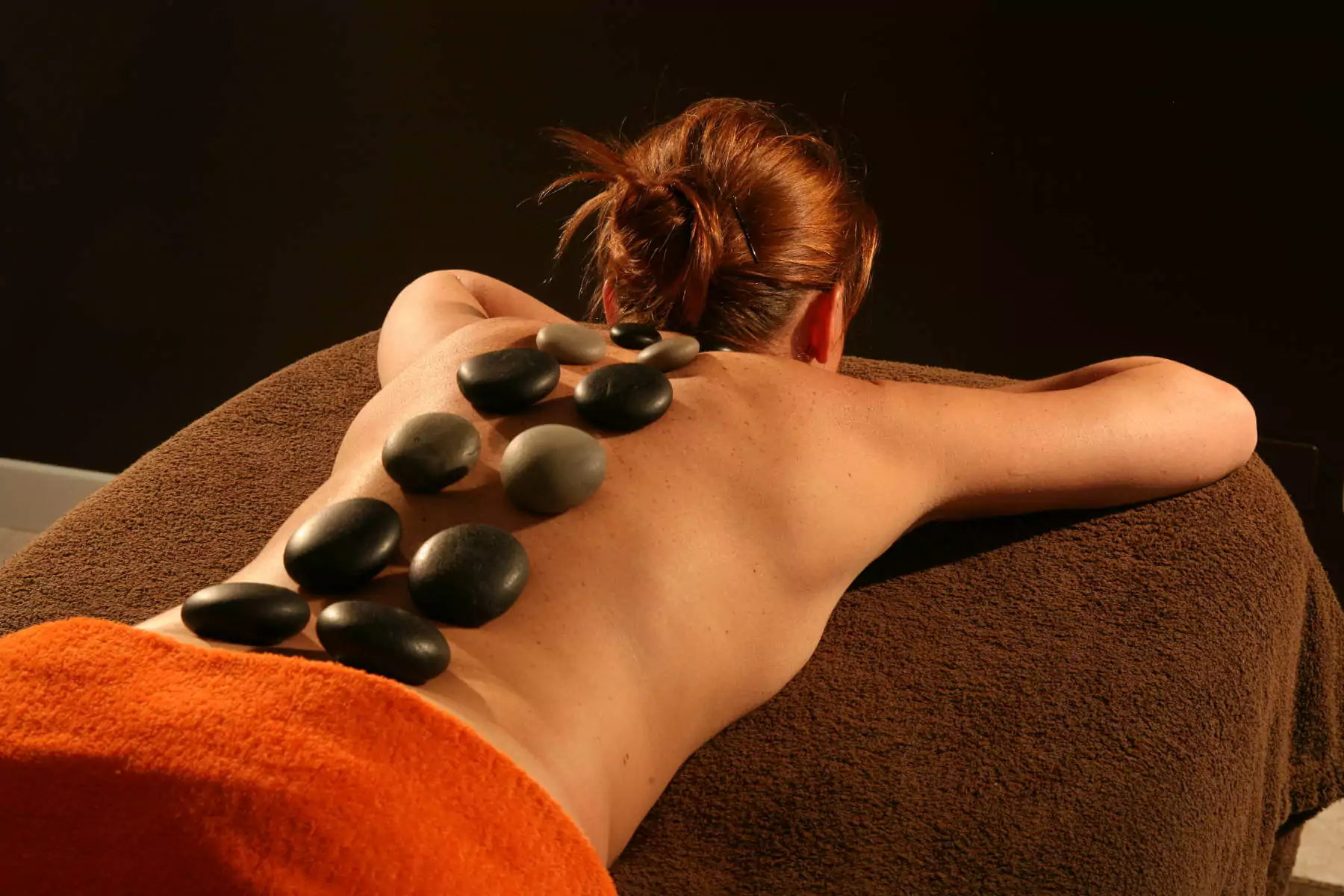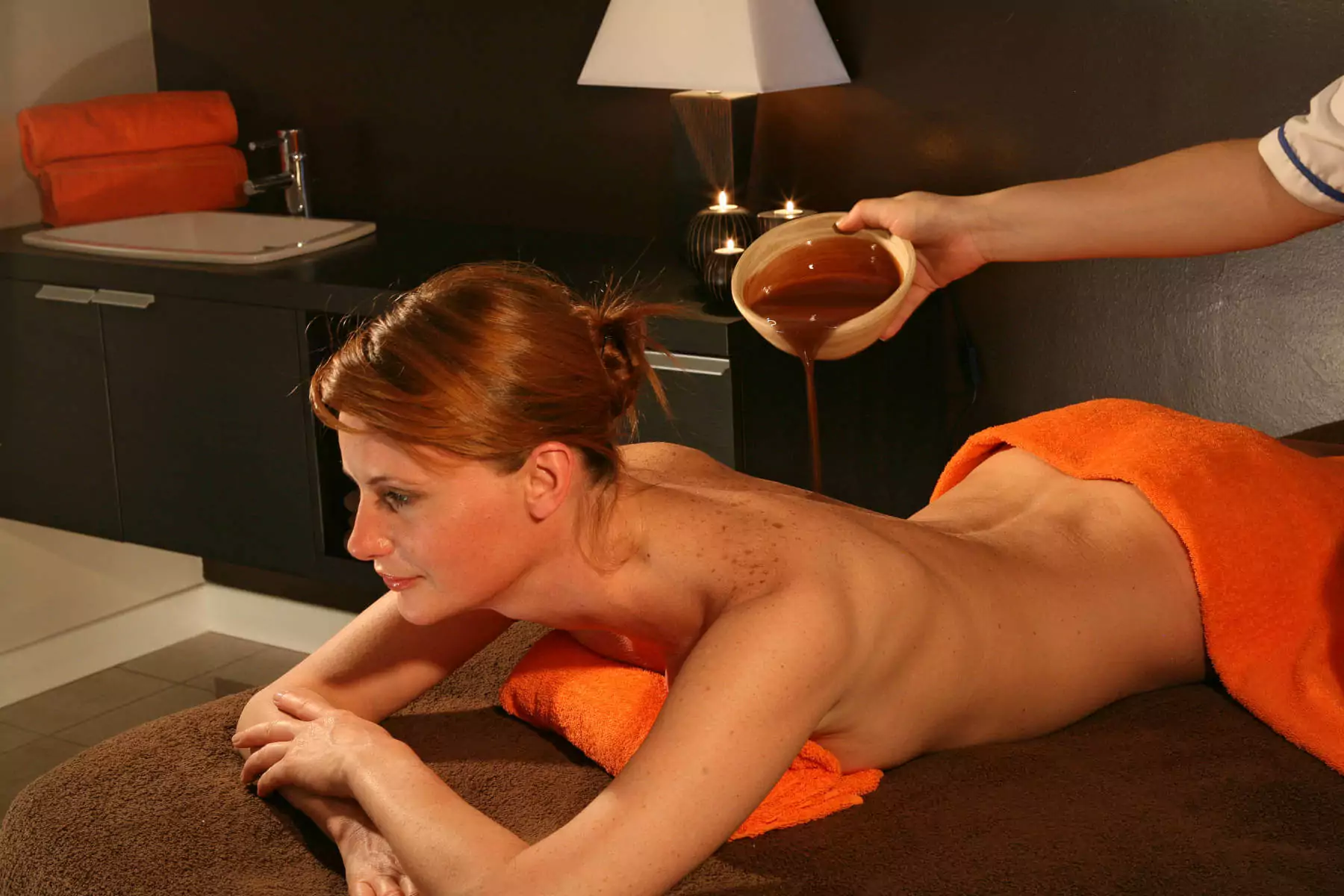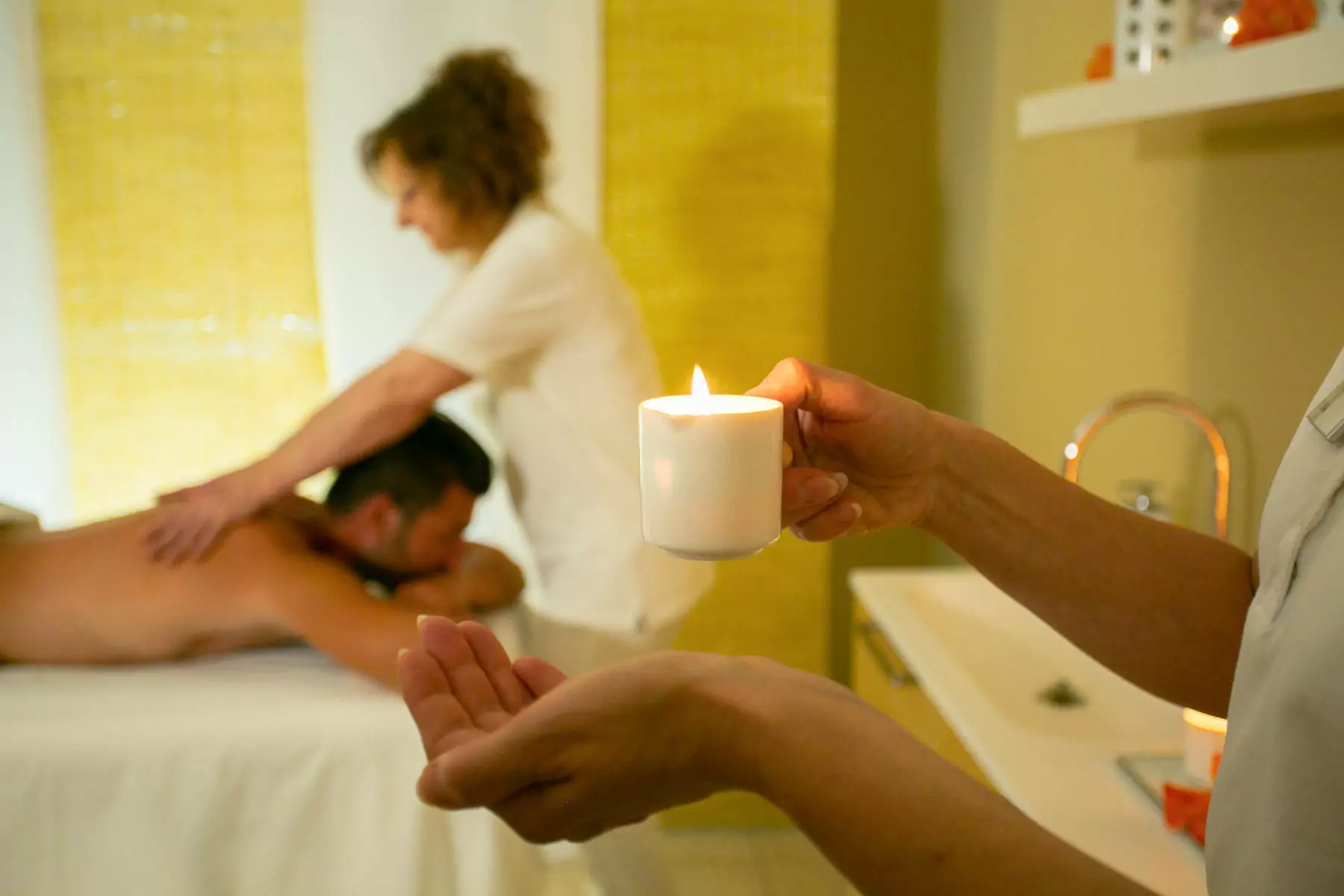 Pamper yourself with an unforgettable experience