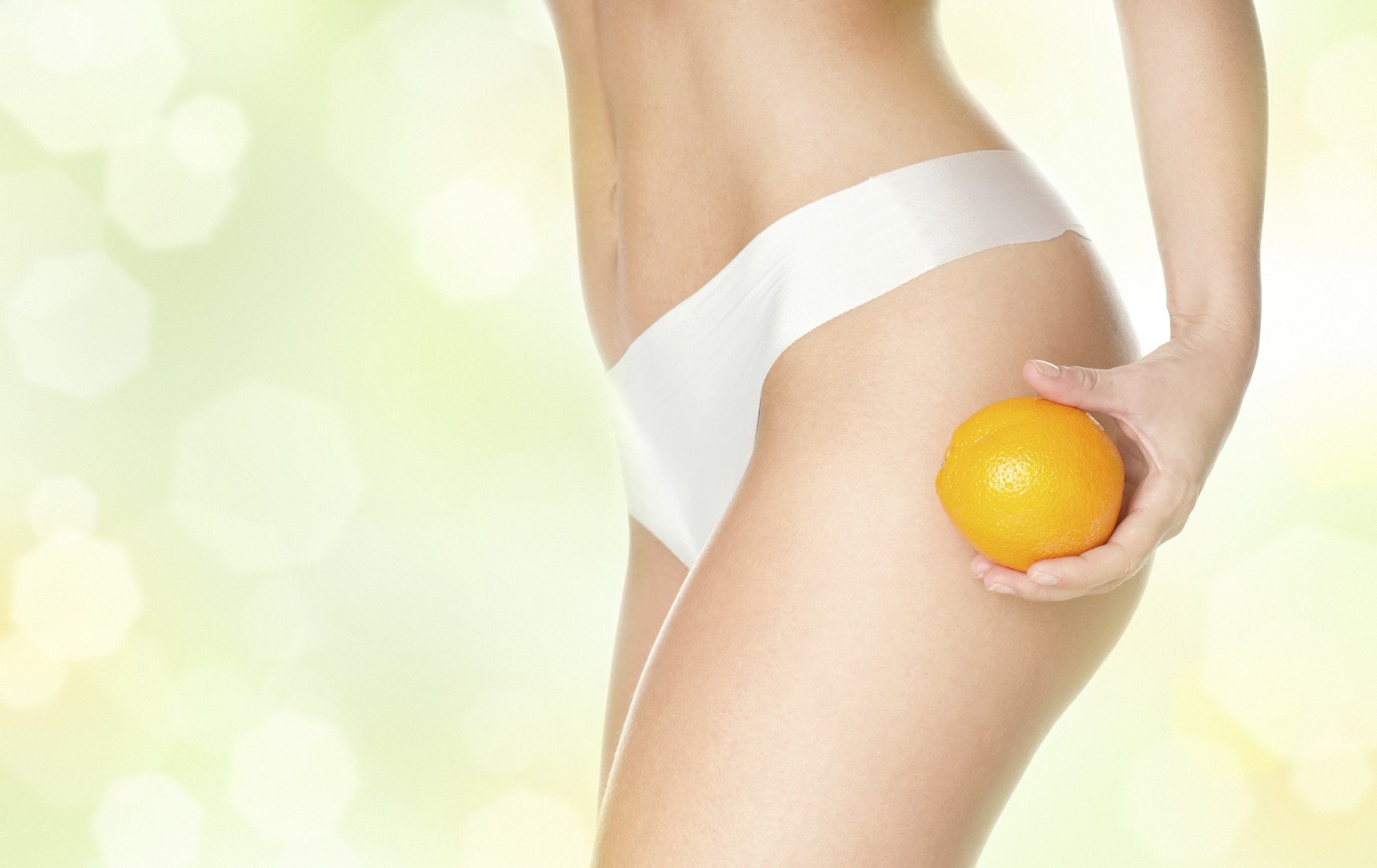 Let's learn more about these annoying blemishes…
Cellulite can present in different stages, to be treated differentially and individually.
Compact cellulite preferably affects individuals in good physical condition and with toned muscles.
It generally occurs in the buttocks, thighs, and knees. It is characterized by a "hard" and grainy texture, adhering to the underlying planes.
Soft cellulite manifests as spongy, drooping, mobile tissue on the underlying planes often accompanied by stretch marks resulting from the breakdown of connective elastic fibers.
Primarily affects thighs and arms with possible silhouette compromise.
Adipose and edematous cellulite
Adipose formation is promoted by excess fat that goes to localize in certain areas of the body, leading to an increase in the volume of adipose tissue, and changing the silhouette.
Edematous cellulite is manifested by a tendency to retain fluid and toxins in the tissues, often associated with feelings of discomfort and heaviness in the limbs. The skin is characterized by depressions, accumulations, and structural failure.
The DIBI Milan solution: Cell Contour
From Dibi Milano the 1st multi-functional body treatment with DETOX effect, which acts on the appearance of the 4 main body imperfections: cellulite, diffuse and localized fat, heavy legs.
Cell Contour is a targeted and articulated treatment with multiple actions:
Reactivates micro-circulation and promotes theelimination of fluid in access
Counteracts and diminishes "orange peel" skin
Helps reduce micro and macro nodules
Helps limit the formation of new fat deposits
Treatment-massage Cell Contour
manual (55 min.) € 80.00
with electroporation (55 min.) € 80.00
with electroporation and radiofrequency (85 min.) € 115.00
Here is our proposal for an active vacation!
WEEKLY PROGRAM
From April 1 Easy Activities: Monday through Friday at 3:00 p.m.
DETOX
It drains and purifies!