Safe Holidays
At the Hotel Savoia Thermae & Spa
Safety comes first, as always!
The health and wellbeing of our guests and our staff remain our number one priority:
The dispensers of hand sanitiser will remain available at numerous points around the hotel;
We will continue to use certified cleaning products for the cleaning of the rooms and the communal areas.
All of the information just a click away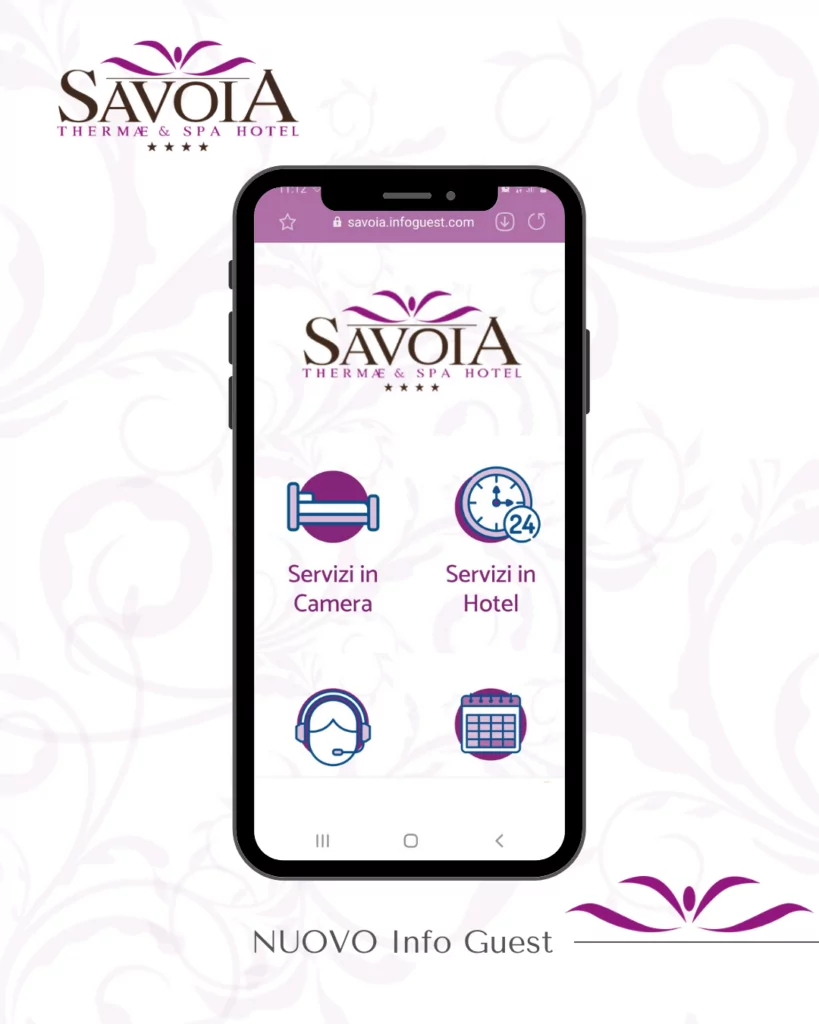 Discover our App
Your security is digital, thanks to our "Infoguest" app and to the option to check in online!
Scan the QR Code with your phone's camera and get immediate access to all of the information on your stay. You can browse the scheduled entertainment programme, the menus in our restaurant, called "Il Savoiardo", and our bar, called "The Club", as well as the Spa menu. That way, you can make the most of your safe and secure stay with us!