The History of the Hotel Savoia Thermæ & Spa
From antiquity to the present day
The history of accommodation establishments in the vicinity of the hill called Montirone, where the Hotel Savoia Termæ &Spa is located today, stretches away back to ancient Rome and probably even further.
Indeed, on this site, discoveries have been made of numerous inscriptions with the engraved initials A.A., bearing witness to the existence here of a shrine dedicated to the god Aponus (A-quis A-poni) or to Aponus Augustus (A-ponus A-ugustus). The memorial stones were proffered as ex-voto offerings by the crowds of believers who would come and stay at the shrine. Moreover, the town's current name of Abano derives from the name Aponus.
Under religious management
In the wake of the depressing period that saw the decline of the Roman Empire, the spa town around the hill of Montirone was given a new lease of life between the fourteenth and fifteenth centuries.
Ownership of the property providing accommodation passed first to the Benedictine monks of the Monastery of St Daniel and subsequently, in 1461, to the Canons Regular of St Saviour of Venice, who rented it out.
Varij bagni per gl'infermi (Various baths for the infirm)
In 1623, in his book On the Happiness of Padua, Angelo Portenari wrote that on the hill of Montirone there were
"[…] springs with hot water gushing from the earth, commonly referred to as the spas of Abano. Their waters, running along little ditches, mitigate the heat and form various baths for the infirm. There are many virtues of all these waters, soothing various diseases and infirmities, and the ancients called the spring Aponus, a beneficial source thanks to its numerous benefits, which are used to treat human conditions".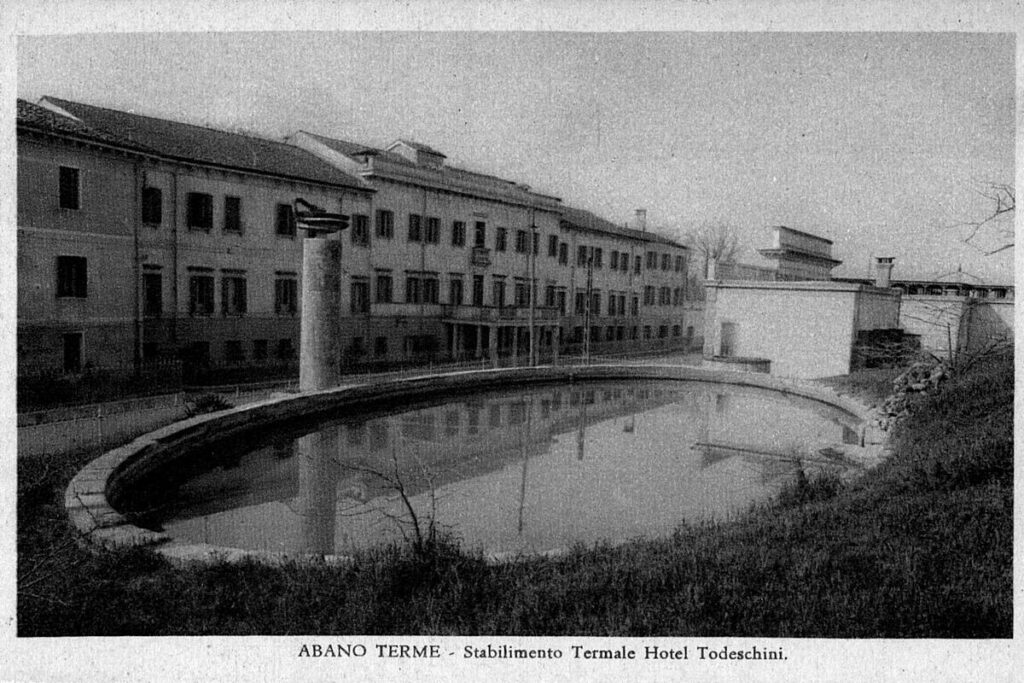 The lawyer Federico Todeschini
In 1772, the Republic of Venice expropriated the assets of Montirone and put them up for public auction. The hotel was then acquired by the Venetian lawyer Federico Todeschini, who managed it himself for a period before renting it out.
From the 19th century to the present day
In the nineteenth century, the establishment was acquired by the industrialist Mosè Trieste and promptly modernised. In 1847 it comprised 47 bedrooms and offered the most prestigious accommodation in the spa town.
In the 1930s, the name Savoia (meaning "Savoy" in Italian) was added to the name Todeschini
to commemorate the Italian royal household. It is difficult to pinpoint exactly when the establishment that now plays host to the modern-day hotel was built, because its roots stretch back into the dim and distant past.
Today the hotel is held in high esteem by a wide-ranging clientele from all across Europe. It has been managed since the 2000s by a group of industry professionals who are committed to making the most of the longstanding heritage of this time-honoured spa story.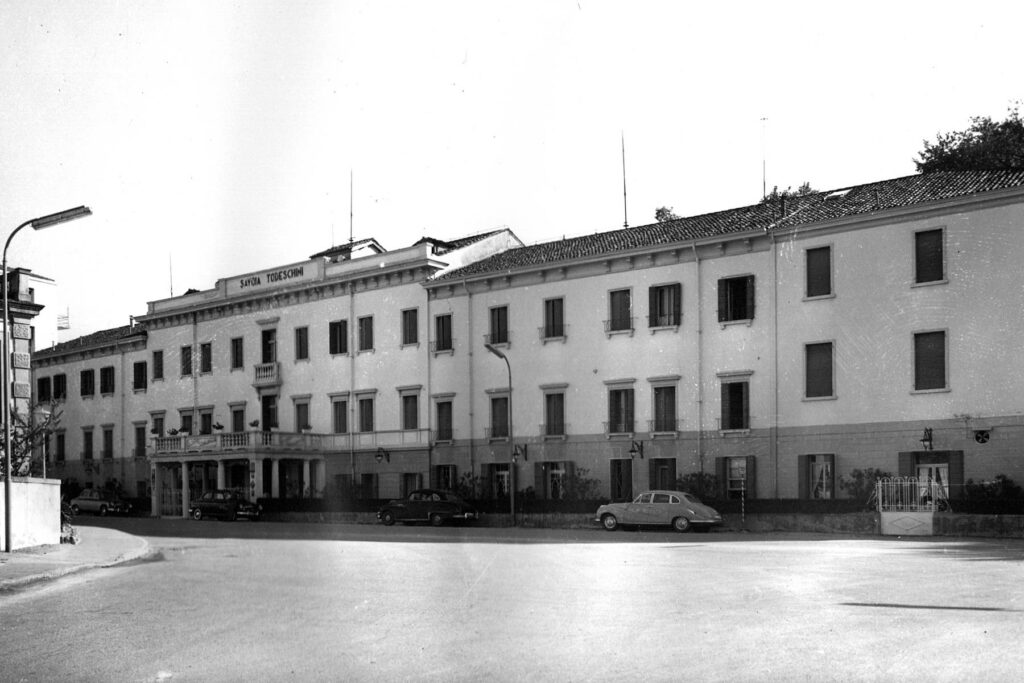 Credits
Historical research and text by Marco Destro
Photographs courtesy of the Town Council of Abano Terme (province of Padua)
Documentary Video
Historical research and text by Marco Destro and Giacomo Ravenna
Photographs courtesy of the Town Council of Abano Terme (province of Padua) and
the personal archive of Hotel Savoia
Directed by Giacomo Ravenna
Narrated by Andrea Tagliabue
Drone footage by Flight Drone
Production assistant Daniele Busato