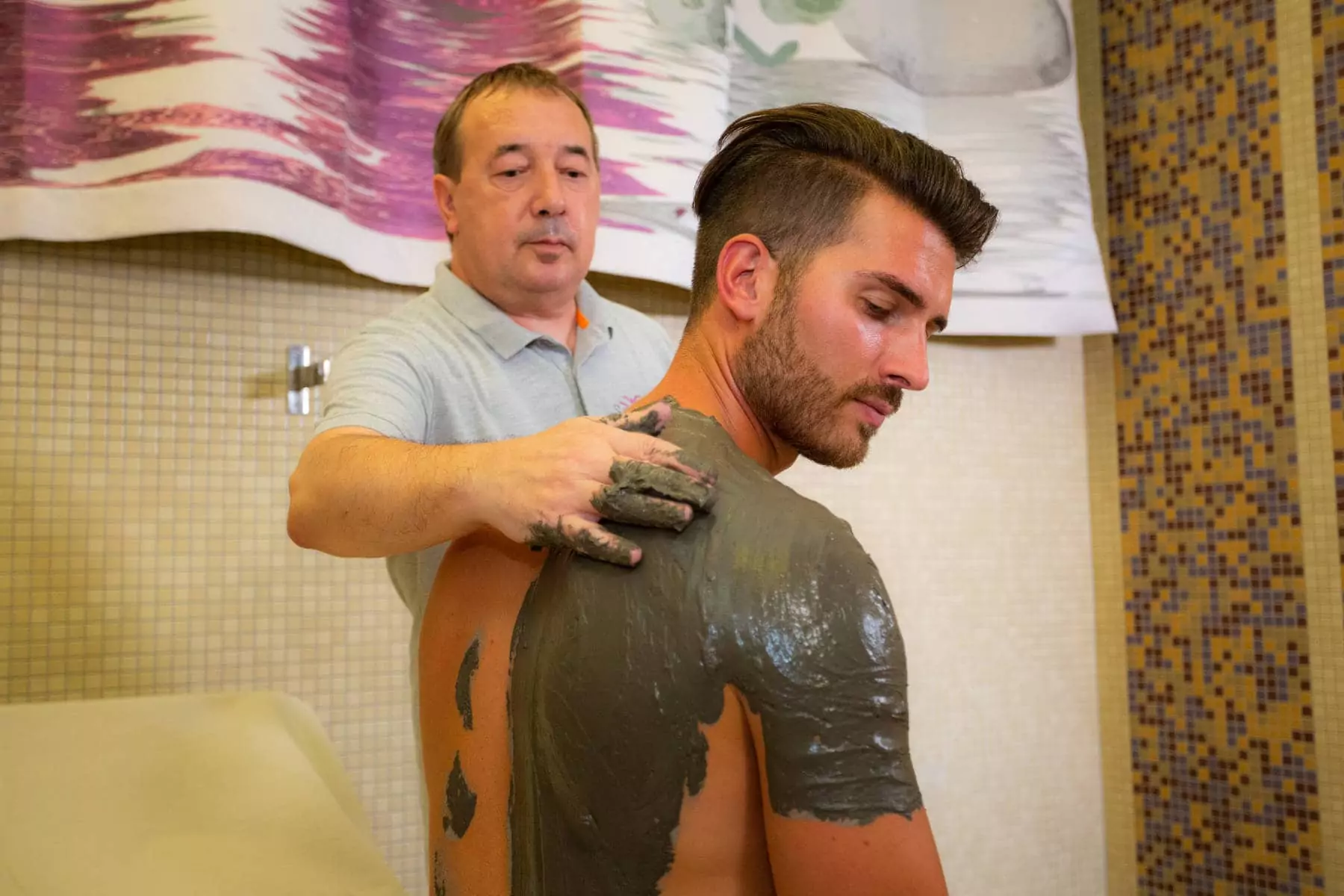 Mature mud against extra-articular rheumatism
In some diseases of rheumatic origin, the pain component is particularly relevant.
Sometimes associated with other symptoms such as fatigue, sleep disturbances, or problems with the gastrointestinal system, it negatively affects quality of life, inducing depressive states and transient disabilities.
As per research by the "Pietro d'Abano" Thermal Study Center on fibromyalgia, in order to reduce pain sensitivity, it is possible to combine mud therapy, which has no gastro-lesion effects, with drug therapy.
Dosages of the drug can thus be reduced while still achieving the same results. Mud therapy is able to condition the physiological system controlling the stress response, contributing synergistically to its rebalancing.