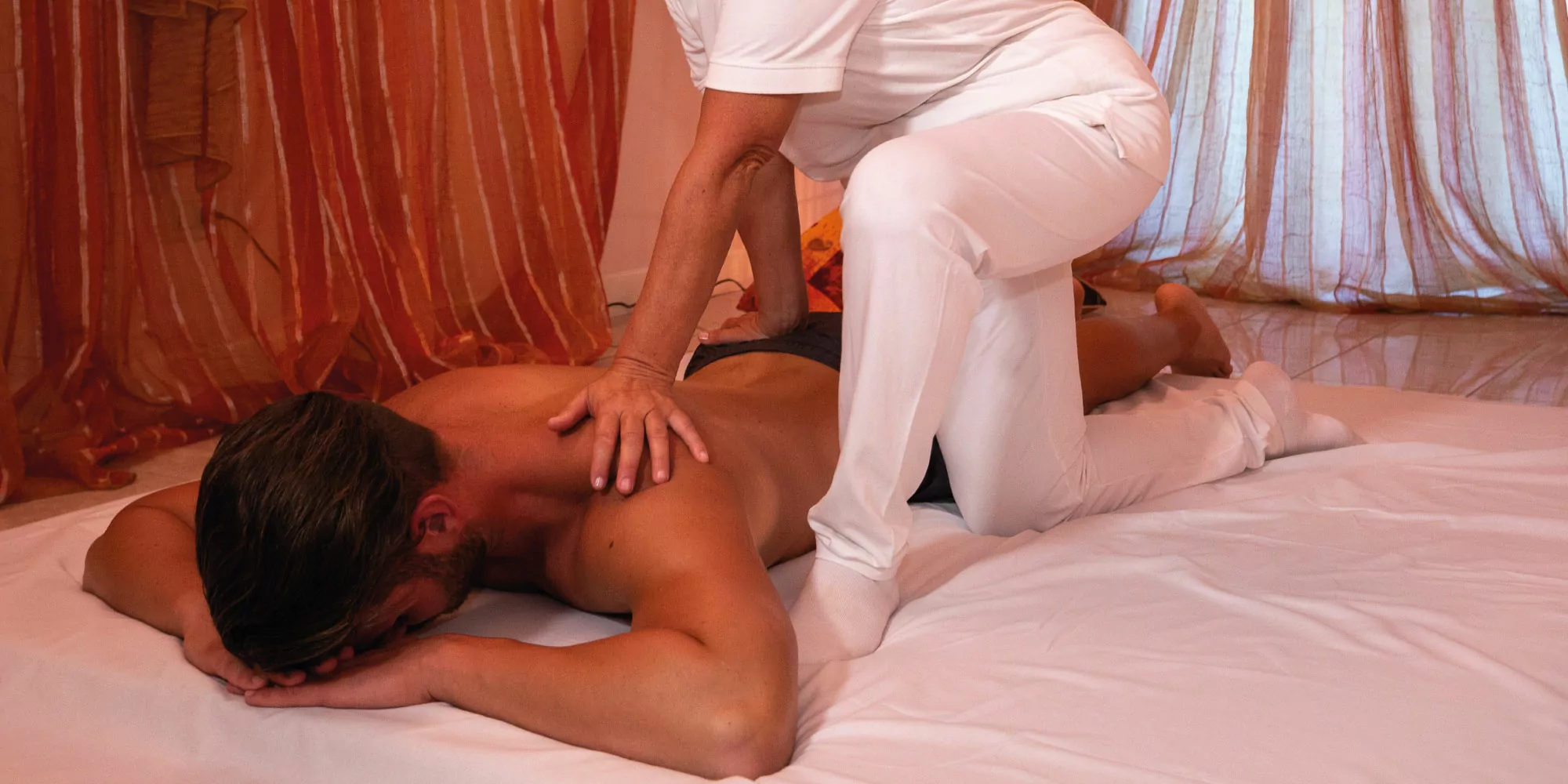 Savoia Ayurveda
To regenerate body and mind
Stay 1 night in gourmet half board
Here's what's in store for you…
1 Udwartana
Ayurvedic peeling and 50-minute steam bath
worth € 80;
1 Abyangam
50-minute ayurveda massage
worth € 80;
1 Shirodara
50-minute head oiling
worth € 80;
1 ayurvedic spa bath – our gift
with hydroessences, salt from Hymalaia and Sicily;
ayurvedic herbal tea – our gift
after each treatment.
Total treatments per person € 240.00, for 2 persons € 480.00.
In addition…
SPA Savoia: Finnish sauna, Turkish bath, experience showers, Kneipp path, gluteal-lumbar aquamassage and Fountain of Life with natural water from Abano Terme;
Thermal pools (one indoor and two outdoor) open until 11 pm;
Bathrobe, pool towel and slippers included;
Thermal park with sunbeds and umbrellas;
Indoor relaxation area with deck chairs;
gym, group activities such as stretching in the fitness room with Martina Monday and Thursday 8:30 a.m. and water aerobics with Michela Tuesday, Wednesday and Thursday 4 p.m;
bike rental;
parking, WIFI, access to the Savoy Infoguest APP;
city tax included.
Check availability now