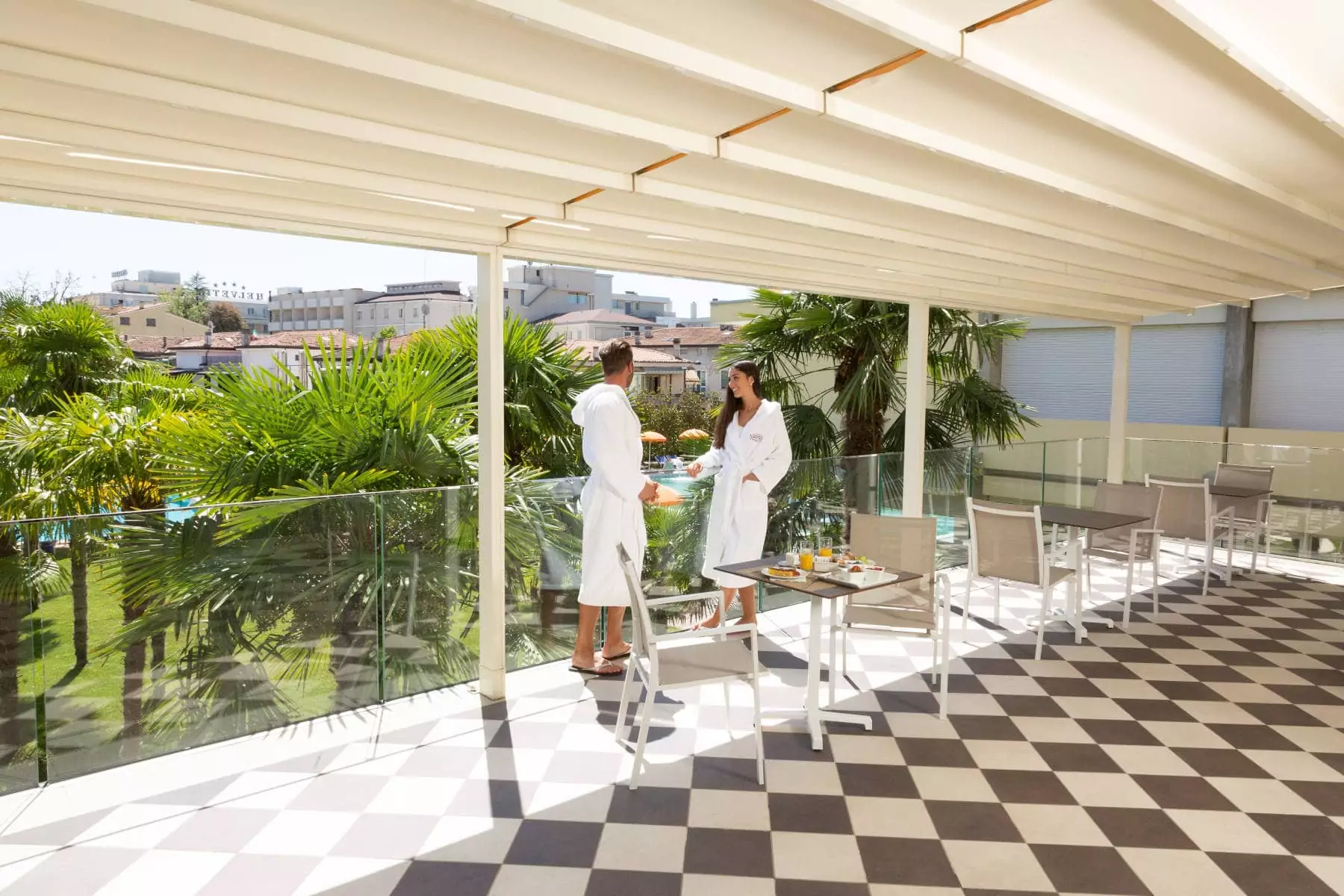 Thermal water, natural SPA & wellness this is the vacation you deserve!
At Hotel Savoia Thermæ & SPA, we care about your health, put to the test by the stress of this period. You will be safe with us and we will guide you on your personalized path.
In our spa, which is recognized by the National Health System, there is our medical specialist and staff of practitioners who will take care of you and listen to your needs.
Here's what's in store for you:
reception by Annalisa and Laura in our spa, every day including Sunday
Individual medical coaching with our medical director Dr. Ibrahim Mahmoud constantly present at the facility
delivery of your " TAILOR-MADE " thermal planning
Free daily checkups and final evaluation of benefits and results obtained.
Immerse yourself in our 3 thermal water pools, whose properties have anti-inflammatory, antiseptic and disinfectant action, balneotherapy is an excellent remedy to combat pain and rheumatism but also more simply to release the tensions accumulated during the day.
Scroll through our beauty and wellness treatments witharomatherapy. Aroma essences are one of the most powerful gifts that nature offers to human beings to achieve their well-being; thanks to their natural holistic properties, essential oils are able to interact with the entire human organism bringing benefits on the physical psychic and energetic levels.
Strengthen your immune system with Bio-thermal clay and discover the difference between staying well and feeling good …
Your health starts here!