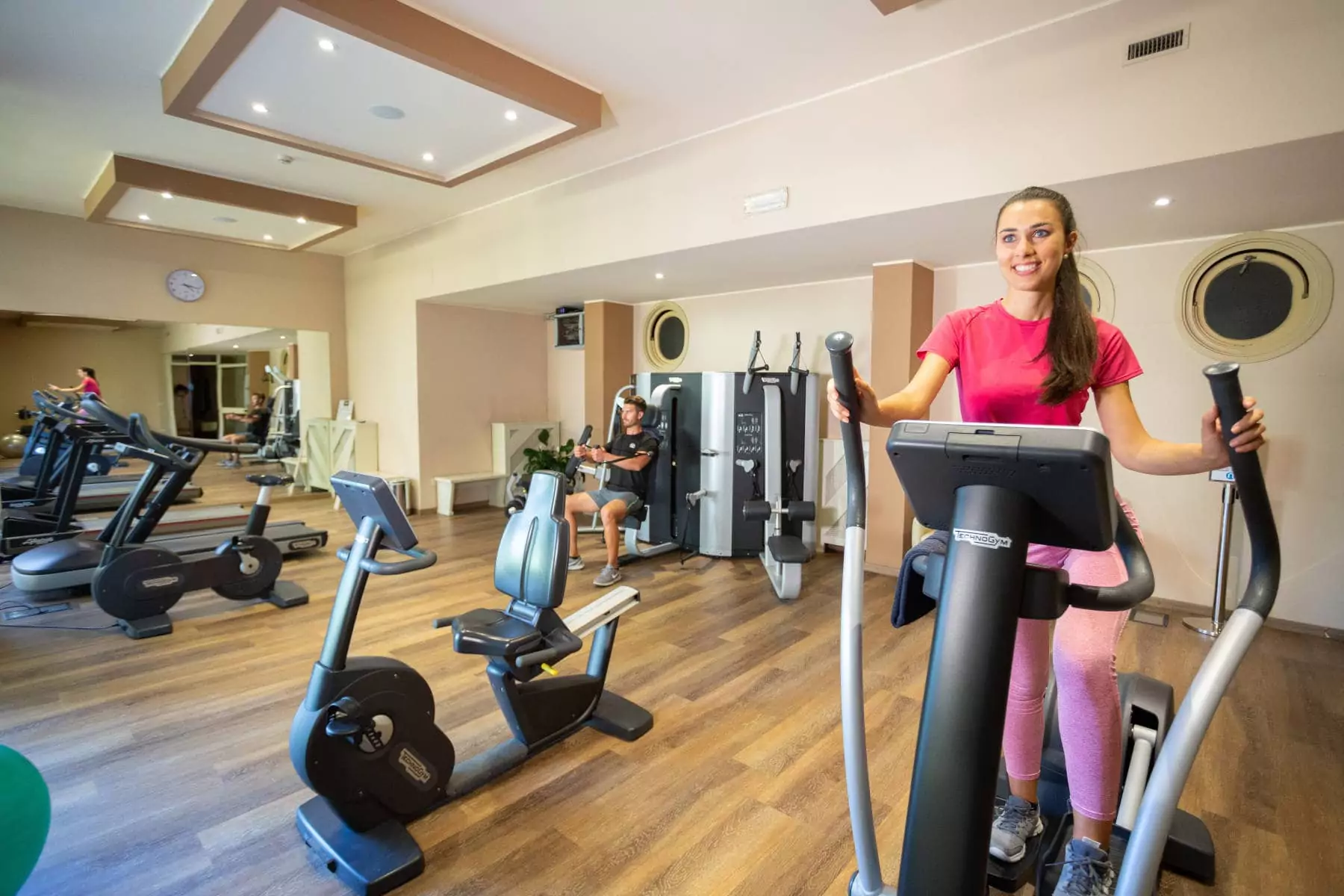 Fitness: 3 gym appointments not to be missed!
From March 2019 new appointment in the gym at the Hotel Savoia Thermæ & SPA!
Every Monday, Wednesday and Friday at 11 a.m. we go STRETCHING. Our trainer will teach group classes of various types.
A mix of gentle gymnastics exercises suitable for everyone to rediscover natural movement, breathing, balance and strengthen muscles. They will go together to stimulate the mind and body through stretching and toning exercises, statically and dynamically.
30′ class and then feel more toned, flexible, confident and "happily fulfilled"!
Not to be forgotten is the regularAQUAGYM Tuesday through Saturday at 4 p.m.
Physical activity combined with massage from the thermal water in our pools does an effective job of shaping the body and perfectly firming the tissues.
At the beginning of this SPRING, the watchwords are getting outdoors!
The sunshine, colors and aromatherapy of blooming flowers have an important positive effect on mood. Our Euganean Hills are an ideal place for walking, and the many bicycle routes offer breathtaking views. On this page is the direct link to Easy Activities. From April 1 from Monday to Friday 5 exciting routes bookable directly to our Receptionists. Bike and hike you choose which way to breathe pure oxygen!
And if just at the word movement makes your hair stand up…don't worry: the stretching will be PASSIVE! choose in our THAI FITNESS program: stress-relieving energy, stretching and pressure dosed for a relaxing activity not in the gym but in our Beauty Farm.
Here is our proposal for an active vacation!
WEEKLY PROGRAM
From April 1 Easy Activities: Monday through Friday at 3:00 p.m.
THAI FITNESS
Stress-relieving energy!